I got serious beating from my parents........Kollington Ayinla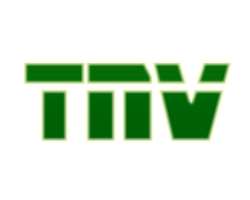 In the Fuji scene, he is a superstar. For over fifty years, General Kolawole Ayinla Kollington has been doing what he knows to do best and he is still waxing stronger. He is coming up with an album soon and he says his fans should expect 'Kollington Unusual'. When Funmi Salome Johnson met the Kwara-born musician, he speaks about his career and his future plans.
How is life sir? Life is well with me.
How come you have been quiet for such a long time?
I have not been quiet, things are going on under ground, I have been working and something tangible will soon be out.
What are we to expect?
Expect something reasonable.
What prompted you into giving your marketing jobs to High Kay Damcent undermining the fact that he is Ibo?
Because I know the man is a very straight-forward person. Undermining the fact that he is an Ibo man, he is a very honest person more than some people, which was the reason I gave my job to him for him to help me market some of my oldies.
Being a veteran in the Fuji music genre, what future do you see for Fuji music in Nigeria in the nearest future?
The upcoming artistes are doing fine and I can see the Fuji music doing finer than this in the future.
What do you think of the way the Fuji music is being played by the upcoming artistes, blending the hip hop into Fuji?
For the purpose of uplifting the music, it is good, I support them and that was the reason I said that they are keeping the Fuji flag flying by taking it into different dimension, it's good.
How would you describe the Nigerian music industry, are we going places? We are not, unless we have the support of God. Our government is not doing enough for the Nigerian music industry concerning the issue of piracy because that is the only way we can eat the fruit of our labor and earn a living from what we work for.
What do you think can be done precisely on this issue of piracy?
We musicians have been trying but if we have the support of the government, it will be more effective. Also, we need corporate organisations to also play our music like they play other hip hop. Most of the times, they use foreign artistes for their commercials, you will hardly hear them use Fuji music for commercials, we need their help in this regard too. Home and abroad, I have never seen Fuji music being used for commercial purpose, we ought to be helping ourselves but we are not. So, government should have something to do about this.
As a talented Fuji maestro, do you have any memorable experience you want to share?
One of such moment was when my house got burnt; it was a terrible experience, a very sad one. I want to thank the federal government for the support they gave to me. General Babangida who sent the then Minister for Information, Chief Alex Akinyele, to come and condole me and gave me a cheque. Also, governors including the late General Sani Abacha of blessed memory gave me support emotionally and also financially by issuing cheques to me.
Can you recall how you were when you started playing?
I was ten years old. I started this music from were. As you know, it was the were music that eventually became the Fuji genre that we have today. During the Ramadan festival, we would wake and start going from one house to another telling people to get up and eat, so that was how I started fifty years ago. Back then, the Morning Post newspaper used to write about me, they would say 'Ten-year old Kollington Ayinla won Nnamdi Azikiwe cup.
What was the reaction of your parents when you started out, were they supportive?
Initially, they did not support me but they later gave their support when they realised that I was serious with it and that I have a passion for it.
How did you get them convinced?
I used to run away from the house to go and practise and ended up being beaten seriously when I got back home but when I started getting accolade here and there and started becoming popular in my area, they supported me. Then, my very bosom friend, Sikiru Ayinde Barrister was at Mushin, we were so many from different areas. At the end of the Ramadan, they would arrange for a competition, they would put up a trophy for everybody to compete for. I won the Nnamdi Azikiwe cup in 1965 and Sikiru Ayinde Barrister won the Coca Cola Cup that same year.
How much were you paid for your first professional job? It was a very long time, I can not remember that.
What actually happened between you and Alhaja Salawa Abeni?
This is a dead and buried issue. She is a mother of my children.
Any hope of reconciliation?
If God says so because, she is a good mother of my children.
You will not mind reconciling with her?
If God says so.
What advice do you have for upcoming ones?
They should face their jobs squarely and know what they are doing.
So, how do you unwind?
I don't smoke, I don't drink and I don't go anywhere, I only go out when I have shows. I am usually at home. My friends come in to visit me.
I know you are cooking a new album, can you tell us about it?
I am cooking something fine but I don't want to disclose the title yet until it is out but it is definitely something good. What you have never seen or heard before from Kollington Ayinla are all in the album, you just wait for it to be out. It is not Kollington as usual but a brand new Kollington is what is coming soon.
What is your relationship with your contemporaries in the Fuji circle like? My relationship with my contemporaries is very cordial. My cordial relationship goes beyond the Fuji circle, it extends to other musical circle as well because King Sunny Ade is a very close one to me.
What is your greatest wish of the moment?
My greatest wish is long life, sound health and prosperity and more blessings.
Looking back to when you started, will you say you are fulfilled being a musician?
Yes I am very fulfilled.