PRESIDENTIAL POLL: ECOWAS RELEASES PRELIMINARY REPORT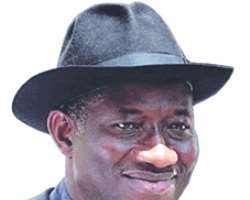 The Economic Community of West African States (ECOWAS) Election Observation Mission in Nigeria, has released its preliminary report on the April 16, 2011, presidential election.
The report read in Abuja by the Head of the Mission, Professor Amos Claudius Sawyer, commended the Federal Government, the Independent National Electoral Commission (INEC) and other stakeholders for ensuring a peaceful and orderly election.
Part of the report read: 'Having found no major incidents or irregularities, the ECOWAS Observation Mission is persuaded that the presidential election of April 16, 2011, meets the criteria of being free and transparent.'
The report further read: 'Therefore, the ECOWAS Observation Mission would like to commend the Federal Government of Nigeria and all stakeholders for ensuring a peaceful and orderly election, thus making it a historic step for the strengthening of democracy and good governance in Nigeria.
'In particular, the Mission congratulates the INEC for its leadership and professionalism. It also pays tribute to the security agencies for their impartial and exemplary conduct during the elections. 'The Mission also commends the enthusiasm, maturity and sense of civic responsibility demonstrated by the electorates. It hopes that the same spirit of respect for order and discipline will characterize the rest of the electoral process.
'Voters are also urged to maintain their high sense of responsibility and tolerance during the remaining election period.' While calling on all candidates in the presidential election to accept the outcome of the polls and where absolutely necessary, may resort to constitutional and legal channels for remedy, the Mission said it regretted the violent incidents that occurred at the end of the voting process, particularly in Maiduguri and Kaduna, which in some cases, led to the loss of lives.
The Mission, therefore, urged the relevant authorities to take necessary measures to avoid similar occurrences in the future.