KING SHADROCK REMEMBERS HAITI'S EARTHQUAKE VICTIMS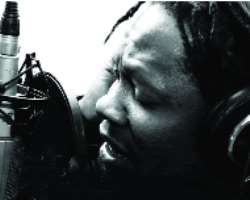 It was only 12 months ago that the world witnessed the earthquake that devastated Haiti. On its anniversary, Canada-based reggae singer, King Shadrock has paid tribute to the victims with a song entitled, Ayiti, which means Haiti in the Creole language.
Written by King Shadrock, Ayiti was produced by Soke and features singers May-Lissa Dauphin and Maggie Volant. In the Canadian music industry, only a few reggae singers have gained acclaim and success. Jamaican-born King Shadrock is one of them with highly successful songs like Shotta, Sweet Reggae Music and Faith in Love.
In 2005, he released Moving Forward, an album that hit the music charts in Seychelles, South Africa, Miami, Toronto, Montreal and Vancouver.  Due to the success of the album, he won an award for best single (Shotta) at the Toronto International Reggae Music Awards. In 2009, he released his much anticipated album, Mr. Untouchable, which is available on iTunes. King Shadrock has traveled widely, touring across Canada, South Africa, and Jamaica. He has also performed at reggae festivals in Calgary, Toronto and Montreal.