DESIRE FOR CHANGE IS NON-NEGOTIABLE -ONOVO, AA PRESIDENTIAL CANDIDATE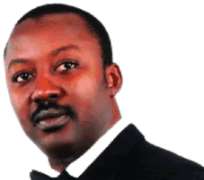 What informed your decision to gun for the post of presidency?
My decision to go for the presidency was informed by the abysmal performance of the government in power.  I am provoked by Power Holding Company of Nigeria's darkness. I am provoked by the decline in nation productivity, by the poor quality of education, international embarrassment Nigerians face abroad and total dependence on imported goods. We cannot produce anything, even the one God has given to us, which is petrol. I have been provoked to participate.
In 2007, you wanted to contest for a senatorial seat. Why the sudden change to the presidency in 2011?
You have partial information.  I always wanted to be a president.  In 2007, I was actually running for the post of president, but I was denied the ticket; so I opted for the Senate. I actually won that election, but a lot of things happened in the so-called Nigerian way.
You are the presidential candidate of Action Alliance (AA), but it seems that you are not known by many people. So how do you intend to make people believe in you when they are not familiar with you?
I don't in any way, agree with you that I am not known by many people. Every activist knows me.  I have been involved in activism since 1987. I am very well established in civil societies. I am the national leader of the Strategic Union of Professionals for the Advancement of Nigeria (SUPAN). We were part of the vanguard against 'Third Term, and we have also been part of the vanguard against deregulation. We have been in the struggle against the general national dysfunction.
Putting the AA side by side with major political parties, one would say that the party is unknown. What strategy are you mapping out to sensitise the people about your candidacy?
You are absolutely wrong.  You didn't get it right at all. Action Alliance is a very formidable party that has presence across the country, with clear and definite purpose.  Now, we may not have the structure of the major parties that are financed by corruption, the same problem we are trying to stop.  How are those structures created? Multi-storey office buildings, how are they funded?  We must be very careful, especially in the media so that we don't sell wrong values.
We may not have all the infrastructural gigantic offices, but we have people, which is the ultimate strength and advantage. The people we have are not commercial people; they are not people who receive salaries in politics, which is what is going on.  They are not people we have to sew uniforms for, give stipend and provide transportation for.  No, because that is the source of livelihood for them and it is do-or-die. We are talking about reasonable and hardworking people who are committed to a change, and the message we have is a message of change and you must not undermine the potency of that message, because the driving forces are stronger than what is driving the changes in the Middle East right now and in North Africa.
We are talking of a country, where, according to the United Nations Human Development Index Report 2010, life expectancy in Nigeria is put at 48.4; we are talking about a country, which exports energy but has the lowest per capita power in Africa. If you are comfortable with that, we in AA are not comfortable with that.
Is the party having any plan to merge with any political party or parties, so as to form a strong alliance that could wrestle power from the ruling party?
We are a key part of the mega party, which, however, did not work. We are running and talking to so many parties; many parties are willing to endorse us, but we are still waiting. Many parties have already endorsed us because it is very clear for all to see who is prepared. What criteria do you want to use? If you want to use vision, it is very clear that Action Alliance has projected the best vision; it is on the Internet and on our website. It is called the Accelerated Development Agenda.
We not only told you what we are going to do; we told you how we are going to do it. There are some hard information that if you only think about it you will find out that there is no alternative party right now to Action Alliance and that is the message we want to communicate to our people.  You were promised 6, 000 megawatts of power since 2004; you did not get it.  You were told you will have it in 2006, you did not get, this is 2011 and you have not got it.  Why don't you have a re-evaluation of your position?
Can you specifically mention some of the parties that are working together with Action Alliance as you claimed?
We would not talk for them; we have talked to so many parties; many of them have endorsed us and they would come to the public soon. Let me tell you, there is overwhelming agreement in the opposition for a change. The small disagreements you are seeing are about who would hold the touch, because it is a question of who has the capacity to win, who can easily be sold and that is what we are interested in, but many parties have endorsed us. Some of the candidates are considering stepping down for us and we are moving on, but the key thing is that the message of change has become inevitable.
Could it be right to say that your decamping from the National Conscience Party (NCP) to Action Alliance (AA) was necessitated by your inability to secure the presidential ticket of NCP, which you lost to Dele Momodu?
Well, I joined the Action Alliance previously. I have moved around parties that are very clear. But let me tell you what is in a party; it is a platform; it is a vehicle. Of the 63 political parties in Nigeria, over 50 are welfarists; that is the fact.
The Nigerian constitution is welfarist; don't let anybody deceive you. So, it is just about nametag and about people you associate with. I disagreed with the NCP leadership and I had to leave because they form the majority in the NCP, not in Nigeria and that is the right thing to do. If you want to know, as at 1999, I was a PDP man; but when I realised that the party was not heading for development, it became unrealistic to remain. In 2007, I ran for the Senate on the platform of the Fresh Democratic Party, in Lagos West, that is the fact. I won that election and you know how election is conducted in Nigeria; it is not a secret; all over the world they know how elections are conducted in Nigeria.
You claimed to be a former member of the Peoples Democratic Party (PDP). What informed your dumping the party?
Yes in 1999, and I later moved to Fresh Party.
What did you see in PDP that made you detest the party?
Well, if you go and read the manifesto of PDP, you will know that it is welfarist. It is unfortunate if wrong people take over the right manifesto; then you have to leave. There is nothing wrong with the manifesto of the PDP, but the question is, have they done what they say they would do? Why do you like to be deceived? You like PDP? Good luck to you, but Nigeria does not need good luck and patience, Nigeria needs integrity and diligence.
What sector of the economy will your administration give priority attention if voted into power?
Anti-corruption is top on the list of my government Accelerated Development Agenda (ADA) and I will tell you why. You cannot fix power problem in Nigeria without tackling corruption. The ruling government has spent billions of dollars on power and yet Nigeria is the least in terms of energy per capita in Africa.  It is not because the money is not spent; it is because corruption is rife, and the money ends up in private pockets.
Once we get into power, we will plug the channels of corruption through which funds are lost before beginning to fund projects. The next priority is power and energy because they are important to national development.  The third is education. The fourth is agriculture. We import heavily and that is the reason our gross domestic product is very low.  Economies work based on productivity not how much you consume. The ADA has been designed with these basic challenges in mind.
Your party has pledged to bring down the price of petrol to N38. 50. In what ways do you hope to realize this?
It may sound like magic, but it is very simple.  Once you understand the cost of domestic production and the cost of importation it becomes easier. You have a product, which you sell to other people and go back to them to import, paying for the labour, importation charges, brokerage, management and consultancy fees, and insurance. It will come here at an exorbitant price. But if it is done locally, it will be done at N38.50 from the analysis we did. The government will not lose anything. We will restore the domestic production capacity with the possibility of also exporting refined crude after a period of time. That is productivity. That is the superiority of our candidacy in AA.
How gender-sensitive will your government be, especially in relation to women?
The Accelerated Development Agenda will even rub off more on the Nigerian women. They are at the receiving end of our inactions and actions.  If we improve power, education, healthcare and agriculture, they are better off because they are the people who feel it most.  Our ADA is all-encompassing without any bias to gender.
What are your blueprints to tackle the problem of power, education, security, unemployment, healthcare and other major needs of ordinary Nigerians?
Our Accelerated Development Agenda is prioritised. The programmes we have are prioritised. The first on the agenda is anti-corruption because it is an observable fact that waste and corruption are the sources or channels to losing national revenue. Therefore, to fund our agendas, we need to close those channels otherwise we cannot fund anything.  Our anti-corruption strategy is called the 4Es - Example, Empowerment, Education and Enforcement, because we believe that people need to be convinced that corruption is inappropriate, unethical and corruption is sinful. The leadership must live by example. Senators that argue against minimum wage cannot over-compensate themselves outside the law, that is bad example.
The third thing is Empowerment. If, as a journalist, you are underpaid, you are more likely to compromise. People need to be empowered through education, employment, welfare and orientation. That forth E is Enforcement, which is where everybody runs to. They forget that prevention is better than cure.