ACN, CPC ALLIANCE COLLAPSES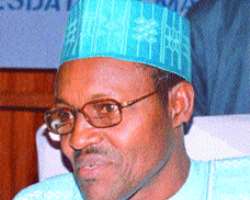 The much expected alliance between the Action Congress of Nigeria (ACN) and the Congress for Progressive Change (CPC) to present a single presidential candidate to confront the ubiquitous Peoples Democratic Party, (PDP) in Saturday's election has collapsed, as the two parties cannot take any decision to concretise the alliance.
Addressing journalists yesterday at the ACN national secretariat, the party National Chairman and former Osun State governor, Chief Bisi Akande did not offer any reason why the alliance talk collapsed, but disclosed that his party 'believes in democratic values and has therefore decided that in the overall interest of the parties involved, our democracy as well as our country, it is better for each of the parties to go into the presidential election on its own platform.
'If at the end of the election on Saturday there is no clear winner, we will make a decision on which way to go in the overall interest of all Nigerians.''
But the ACN chairman equally pointed the finger of scorn, at the CPC presidential candidate, General Muhammadu Buhari, for the failure of the alliance talk, as he offered insight into several overtures made by the ACN for the success of the alliance, even before the ACN conducted its presidential primary and in the course of electioneering campaigns.
'We had been involved in alliance talks, even before we had our presidential primary and during the electioneering campaigns. After that, we thought we could still have an alliance and possibly withdraw from the presidential elections and support General Buhari, but all these seems to have been frustrated, at least, not by us. During the electioneering, we agreed that our presidential candidate would continue to talk with them, we were surprised that it led to no alliance.''
Even as he admitted that the PDP presidential candidate and incumbent president, Dr Goodluck Jonathan had opened discussion with ACN, after last Saturday's National Assembly election, Chief Akande dismissed insinuations that it could have been responsible for the ACN position to jettison an alliance with CPC.
'The president, after last Saturday's election had opened a discussion with us, he has been sending our friends to us , he has been sending leaders to us, traditional rulers to talk to us. But when we waited and we didn't get such a reach out from CPC, we decided to move close to them, (CPC) so that we can continue with our discussion and I am grateful to some patriots from the North who tried to mid-wife the coming together, all over again but until this morning, that was about 12.30 midnight, we never started any talk. We decided on preliminary and we hope to meet again but in our own opinion, we can't keep our people waiting, election is coming on Saturday. If we keep waiting, we may mislead our people, so we have to get our people to move to the field and start mobilizing for election and not for an alliance, for which negotiation hasn't started.''