INEC Hands Victory To Ngige In Anambra Central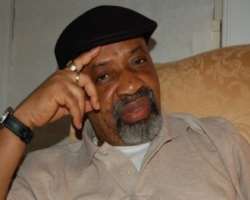 AKWA, April 11, (THEWILL) – Controversial INEC Senatorial Returning Officer for Anambra North Senatorial District in Anambra State, Mr. Alex Anene has declared former Anambra State Governor, Dr Chris Ngige of the Action Congress of Nigeria (ACN) winner of the election.
Anene said Ngige beat former Information Minister Professor Dora Akunyili (APGA) and incumbent Senator Annie Okonkwo (Accord Party) to emerge winner.
The announcement of the results for the senatorial race has been trailed with controversies with Anene alleging on Sunday that his life had been threatened and vowed to quit as returning officer. He also alleged that he was offered N10 million naira and a house to announce Dora Akunyili as winner.
But in a dramatic turn on Monday night, he announced the result inside the Tourist Gardens Hotel in Awka under tight security.
His statement to the press reads:
"April 11, 2011
PRESS RELEASE
Ladies and Gentlemen:
I am Mr. Alex Anene, the Senatorial District Returning Officer for Anambra Central Senatorial District. Here is my letter of appointment.
I have dutifully collated the results of the election from Forms EC8C. In instances where Form EC8C is unavailable as in Njikoka LGA, I have resorted to computing the votes from Form EC 8B and in some cases from Form EC 8A. I have painstakingly done these to arrive at the numbers which I have entered in the Form EC 8D and finally into EC 8E.
I note that in presenting Forms EC 8C to me, none of the Collation Officers had any INEC Form EC 40G (1) which is the authorization form for canceling any result. Since none was shown or given to me, I did not cancel any result.
Nevertheless, I have computed and verified these numbers and have also duly entered them on the Form EC 8D which is the Senatorial District Election Form.
In compliance with step 4 of the Independent National Electoral Commission Manual for Senatorial Election, this is the result of the votes obtained by the candidates of the different political parties.
Accord Party- 20,847 votes
ACN- 68,208votes
ADC-1,861 votes
ALP- 927 votes
ANPP-1,106 votes
APGA- 68,164 votes
CDC-422 votes
CPC-1,081 votes
LP- 395 votes
NDP-115 votes
PDP-18,176 votes
PPA- 370 votes

Now therefore, by the powers conferred on me as the Senatorial District Returning Officer, His Excellency Dr. Chris Nwabueze Ngige (OON) of the Action Congress of Nigeria (ACN) having scored the highest number of valid votes cast in the said election and having satisfied the requirements of the law is hereby declared the winner of the Anambra Central Senatorial District and is hereby ELECTED.
I will distribute the copies of the Forms EC 8D and EC 8E to the party agents, the Police and the Security Agencies in due course when the condition become conducive for me to do so.
I thank you for your attention

___SIGNED________________
Alex Anene
Senatorial Returning Officer
Anambra Central Senatorial District."