Heirs Holding Acquire Stake in Transition Corporation of Nigeria Plc.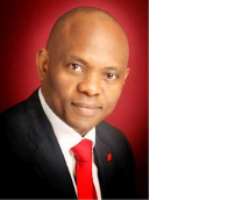 We are pleased to announce that in pursuance of our strategy of creating value and catalyzing the economic growth of Africa, through our long-term investment approach, Heirs Holdings Limited, through HH Capital, has acquired a strategic stake in Transnational Corporation of Nigeria (Transcorp) Plc.  
 
  Heirs Holdings is a principal investment vehicle, with a diversified portfolio, including interests in the financial services, real estate and resources sectors. Heirs Holdings typically adopts a long-term investment approach, seeking to add value through the contribution of directorship and execution skills to its portfolio investments.  
 
  Transcorp shareholders will benefit from the Heirs Holdings track record of value-creation, particularly smaller shareholders who subscribed to the original vision of the company as a means of mass participation in Nigeria's economic success.  
 
  Heirs Holdings has structured its investment to ensure that all shareholders will continue to participate in the listed company and benefit from the considerable upside believed to be represented in Transcorp.    
 
  Our Chairman, Tony O. Elumelu who was a founding director and investor believes strongly in the founding vision of Transcorp as a means for Nigerians to access the abundant economic opportunities present in the country, through the capital markets.   Heirs Holdings will engage positively with the board and management of Transcorp, so the transformation we envisage for the company can be implemented and conducted in a spirit of cooperation, for the greater good of all shareholders.  
 
  Heirs Holdings will continue to identify similar opportunities across Africa, which we believe will enable us to achieve our ambition of building exceptional value for all of our stakeholders and fellow shareholders.    
 
  JeNika P. Mukoro
 
  Director, Marketing and Corporate Communications
 
  Heirs Holdings Ltd.