Deal or not, playing nude is not an option for me — Chika Ike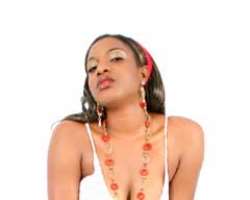 With over thirty movies to her credit, Chika Nancy Ike has certainly done well in the four or five years she's spent in the movie industry. She has featured in movies like Mirror of Beauty, Sweet Love and a host of others.

And unlike some who do nothing else apart from acting, Pretty Chika runs a classy restaurant located in the heart of Akowonjo area of Lagos State. She speaks with nfc on her life as a wife and a growing child and lots more. Excerpts;
How are you juggling marriage and your acting career?
It is not easy at all, but I have learnt something in life that in everything or anything you are in life, it comes with its stress, challenges and managing that challenge and stress is what matters in life. So it is quite challenging, but I have been able to manage.
How supportive is your husband?
He is a very adorable and supportive person. He is my friend so he understands. If I sit him down to explain things to him, he understands that life comes with challenges and so he understands the ethics of my job.
How did you meet him?
I met my husband in school, in Unilag. He came to do one or two things there and we met and we started from there.
Have you been acting before you met him?
Yes, I have been acting before I met him.
For how long have you been acting?
I have been acting for four years now.
Which was your first movie?
My first movie was Sweet Love, I did waka pass. But it was an executive waka pass because I had dialogues, I was talking, I didn't just pass the camera like that. I had conversation; it was an executive waka pass. (Laughs)
How are you finding the acting career?
I will say it is very challenging juggling between my home, my acting career and school, but I am enjoying it because I have so much passion for what I do. I am still in Unilag, in my third year, and I have a test in school and I have a job at that period, so being able to juggle the two is challenging enough.
So far, how many movies do you have to your credit?
I have over 35 s movies.
Which of them do you find most challenging?
The truth is that it is very difficult to say that this or that is the most challenging because in every movie that comes, I am playing a different character; I am not playing Chika.
I might play a woman who has just lost her husband, I might play a woman who is pregnant and I am not pregnant right now, so it is like it is difficult and quite challenging because I am not playing me. So every movie comes with its own challenges, be it the village girl or the city girl role, it comes with its challenges.
Does your husband watch your movies?
Yes he does.
How does he feel when he sees you playing sexy roles?
I would not say he gets jealous, I mean, he is my husband and he is a man and I understand how he feels at times because we are all human with flesh and blood running through us.
So I try so hard to be with the remote control whenever we are watching my movies together and it gets to the romantic scenes, I try to fast forward so he will not feel jealous. He knows that I do that a lot, so to him, he will just start laughing 'you this girl ...ehn, this wifes... ehn,s' so that is just it.
What if you are offered a million dollar to play nude, will you do it?
A million dollar to act nude is not what I will even consider, it is not an option, I won't do it whether the deal is good or not.
Why?
I think it has to do with my principle. I know I have a very sexy body, but it is against my principle, I am a very principled girl and it is against my principle, I don't think I will act nude for the millions in this world. It is against our culture, we are Africans.
How romantic is your husband?
Well, he is romantic; he buys me gifts here and there, dinners and all that. He is romantic.
What attracted you to him?
What actually attracted me to him was his character. My husband has a good heart, he has a nice heart and I think it was his type of heart that attracted me to him.
But you couldn't have seen that the first time you met?
Yes, the first time we met, we were friends, talking on the phone, coming out here and there, and then with time, the love for him grew.
We started as friends before we started to date each other, and it grew with time and it was his character, his person, his personality that gave me that physical attraction to him. His person and carriage attracted me to him.
If reincarnation is real, will you still choose him for a husband?
Of course, I will. He is my best friend, he means everything to me.
What if he says you should choose between your home and your career, what will your choice be?
Family always comes first, but along the line, I will find a way of convincing him,but family comes first.
As a growing child, was there any hint that you will end up an actress?
There is this thing I always say in any of my interviews; as a child when I was about five years old because my name is Chika Nancy and as a child I loved dancing, I loved acting in front of the mirror, I loved wearing my mother's high heeled shoes so our landlady then gave me a name; Fancy Nancy because of dancing and in short, I love shakara.
As a married woman, pregnancy might come in anytime, how will you now cope with child rearing and acting?
It will not interfere because, I will be pregnant for nine months, have my child for some couple of months and I go back to work.
Apart from acting, what other business do you do?
I am still in school; I am in my third year in the University of Lagos. I am studying Human Kinetics, and I have a restaurant and a bar, and that is all for now.
Would you say your acting career has paid off?
Yes it has.
What was your first pay in the movie business?
My first pay was very small, but for the first time, I did not go for the money, but I did it because I had the passion in me to do it. I don't want to call the amount because it was really low.
So now, how much are you worth in roles in terms of money?
The pay is good, I mean it is very fair but it could be better.
What is your perception of the Nigeria movie industry, are they meeting up to standard?
The thing is that Rome was not built in a day, and if you want to start comparing Hollywood and Nollywood, then that will not be fair because the gap is so much, but we are trying our best, we are improving.
But I think we have to do more technically because right now, if we want to sell our films to the international market, we have to do films on 35mm, that is the level we should be, but we will get there someday.
What is one good thing you will say acting has done to you?
It has opened doors for me and I don't have to queue in the banks or anywhere to get things done. It has afforded me the opportunity of being treated like a VIP and I like it.
You have played different roles in movies, who is Chika Ike?
Chika Ike is just the girl next door, I am a very simple girl and very open- minded too. I do not underestimate anybody. I am very loving and caring, I am the type you can come to and ask for anything and if I have it, I will gladly give it. Like I said, I am the girl next door.
Who is your role model?
Internationally, I love Julia Roberts and in Nigeria, I love Aunty Joke Silva and I also like Liz Benson.