86 OIL WELLS: I NEVER ENTERED INTO AGREEMENT WITH ODILI - EX-GOV ATTAH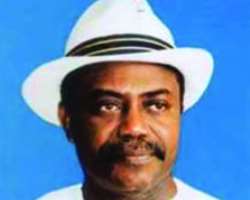 Former governor of Akwa Ibom State, Victor Attah, said yesterday that he never entered into any agreement with former governor Peter Odili of Rivers State over the disputed 86 oil wells as was alleged by the state Commissioner for Information, Mr. Aniekan Umanah.
Attah said there was never a time he sat down with Odili to discuss the issues surrounding the disputed oil wells in isolation of Akwa Ibom State, which was also a party to the dispute.
'How could two governors have sat down to make an agreement?' he queried. The former governor said the matter was beyond the then governors as it had to do with the determination of boundaries of the affected states, which was the preserve of the National Boundaries Commission (NBC).
Wondering where Umanah got his information, Attah stated that Umanah's principal, Governor Godswill Akpabio, who was his commissioner for environment and mineral resources and was in a better position to know what transpired then. 'Until I read in various newspapers the judgement handed down by the Supreme Court in respect of 86 oil wells, I did not know there was such a dispute between my state, Akwa Ibom and Rivers State,' he said, adding that 'it is ridiculous to suggest that any two governors could take over the function of the NBC to sign an agreement on what should be the boundary between them.'
Attah said his position had been supported by the Secretary to the State Government (SSG), Patrick Ekpotu who served as his finance commissioner and who had also insisted that the delimitation of boundaries was the statutory responsibility of the NBC.
Tracing the problem to ex-president Olusegun Obasanjo, Attah said it was the former president that had inexplicably 'turned around and arbitrarily seized some oil wells to the east of Akwa Ibom State and gave them to Cross River State and as many as 172 wells to the west, which he gave to Rivers State.
'Every attempt to receive some explanation failed. I hired two sets of maritime experts from London and Norway to help determine the boundaries between three states of Cross River, Akwa Ibom and Rivers states. Their findings were rejected. I suggested that the matter should be resolved by resorting to the provision of the United Nations Commission on Law on the Sea (UNCLOS). This too was rejected.