SULEJA BOMB BLAST: POLICE ARRAIGN 3 NDLEA OFFICERS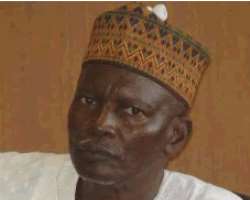 Three officers of the National Drug Law Enforcement Agency (NDLEA) were yesterday in Minna, Niger State, docked in before a Minna Chief Magistrate's Court over allegation of aiding the escape of a suspect earlier arrested for being in possession of two carnisters of bomb and batteries.
Police investigations also linked the suspects with the March 3 Suleja bomb blast that rocked the Peoples Democratic Party (PDP) rally, where 10 people lost their lives and several others injured.
The officers are Aminu Yusuf, Suleja area commander, Mohammed Tenimu, zonal exhibit keeper and Michael Ifezuruoha, the leader of the patrol team that arrested the principal suspect.
They were arraigned on a six-count charge of criminal conspiracy, culpable homicide, aiding and abetting the escape of a terrorist, destruction of a vital exhibit, negligent conduct and mischief contrary to Sections 97,221,83©,167,196, and 336 of the penal code.
Police prosecutor, Mr. John Atwergo argued that the suspects should not be granted bail as such would make them interfere with ongoing investigations, moreso when the other accused persons were still at large.
The prosecutor stated that contrary to Sections 97,221,83c, 167, and 336 of the penal code, the offence was a non-bailable one and if found guilty, the penalty ranged from five years and above and as a result the pleas of the accused should not be taken.
Counsel to the accused, Mr. Oluwole Olukunle avered that Section 97 of the penal code considered only offences committed in the 'unlawful society' and since the accused were senior officials of the NDLEA, they would not jump bail or interfere with the investigation, stressing that they were not arrested by the police but submitted themselves for investigation.
The Chief Magistrate, Muhammad Tanko, though admitted lack of jurisdiction in the matter as doing so would amount to taking over the position of the High Court, he said granting the prayers of the accused, especially as related to Section 221 would undermine the investigation that was still ongoing, especially when other accused persons were still at large.
He therefore ordered that the accused be remanded in prison custody and adjourned the case till April 19 for mention.