Attah sold out AkwaIbom Oil Wells for political reasons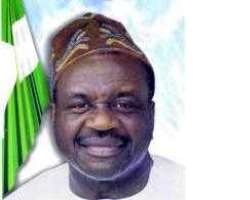 Victor Attah
The AkwaIbom State has blamed the administration of former governor Victor Attah for signing off the fortune of the people of the state when he had the opportunity to fight for their right.
speaking with newsmen shortly after the supreme court judgment, the state commissioner for Information and Re-orientation, Mr Aniekan Umanah, stated that "the political solution which the supreme court hinged its judgment was entered into by the government of Obong Attah and that was because he wanted to be in the good books of the government at that time.. It was a decision that sold the future and fortune of the people of the state to its neighboring states because of the ambition of one man. Now the people of the state are the ones suffering because of the selfish desire of one man.
We have it on good authority that former governor Attah accepted the political solution offer because he wanted to please the power that be, and as proof that he was not supporting the presidential ambition of former vice president Atiku Abubakar, who was angling to succeed former president Olusegun Obsanjo in 2007. It was a selfish way of finding solution to the an issue that would have a direct effect on the lives and development of the people of the state, without any consideration."
"It was because of Attah's alleged sponsorship of the presidential bid of Alhaji Atiku that the power that be then, decided to move against him by allocating most of the oil wells that belonged to AkwaIbom State to Rivers as a way of cutting down his revenue, which he allegedly used in sponsoring Atiku's presidential ambition." he disclosed.
 
According to him" the current administration will not be a party to any move by anybody to deny the people of AkwaIbom State their rights and entitlements. we are currently studying the judgment and at the appropriate time, the position of government would be made public. We will surely go back to see how the political solution that was arrived at in 2004 was implemented before this judgment which is hinged on the 2004 political solution."