Nollywood Actress Hilda Dokubo Arrested over Bomb Scare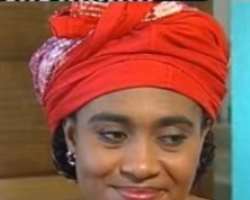 Nollywood actress and former Commissioner in the Peter Odili government, Hilda Dokubo, was, Wednesday afternoon arrested at the Port Harcourt International Airport over her
 claim that a bomb was planted in an aircraft belonging to Arik Air.
She was arrested by security agents in the country for questioning.
 
Dokubo, a passenger in the Lagos-bound aircraft scheduled to take off by 7.30 am, was said to have raised alarm after receiving a text message on her mobile phone allegedly informing her of a bomb inside one of the compartments of the aircraft just as the passengers were settling on their seats.
 
She promptly informed the captain of the plane who quickly ordered for the passengers to disembark.
 
The plane was later searched and nothing was found according to one of the security officers at the airport..
 
Deputy General Manager, Public Affairs of Federal Airport Authority of Nigeria, FAAN, Mr. Victor Arisa, confirmed the incident.
 
He also claimed that Dokubo was only invited to brief security agencies on the information them and who she suspected was behind message.
 
Huhuonline.com learnt that immediately the pilot announced a security threat, the passengers scampered with some forgetting their luggage inside the aircraft as they thought it was part of the execution of the threat by the Movement for the Emancipation of Niger Delta (MEND) which promised to bomb Abuja, Lagos and Niger Delta.