Mapo Hall: Governor Akala Lied!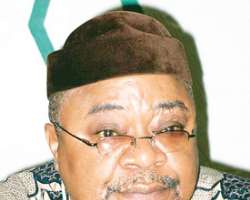 Alao-Akala
The attempt to deny the Congress for Progressive Change (CPC) the use of Mapo Hall for the launch of its South-West Presidential Campaign in Ibadan on Monday has again exposed the ruling PDP and its leaders as a gang of cheats, liars and integrity deficient outfit. The CPC validly booked the venue for Monday the 14th of March with receipt obtained and the police adequately informed and approval given. It was to our consternation that the management of the facility rudely informed our officials who went to prepare the venue 48 hours to the d-day that we could no longer use the place because the wife of the President, Patience Jonathan will be holding an event at the same venue 24 hours after our rally.
The Governor of Oyo State, Otunba Adebayo Alao-Akala added a ridiculous dimension to the whole saga when he lied that the hiccup was because we changed our rally date. The attached receipts from Ibadan Local Governments Properties Co. Limited, the official managers of Mapo Hall, showed the date CPC booked Mapo hall and the subsequent official acceptance of CPC use of Mapo hall on the new rally date, 14th March 2011.
This contradicts the false account of the Oyo state government.
The Buhari/Bakare campaign sees this development as a continuation of the abuse of incumbency by the Jonathan administration which has buried "the rule of law" mantra with the remains of his predecessor. We want Nigerians to help us ask if Mrs Patience Jonathan will ask somebody not to hold a wedding ceremony at an event centre because she intends using the place the following day if she were a private citizen. By the grace of God and having complied with all regulations known to the laws of the land, our rally shall hold as scheduled at Mapo Hall on Monday. We shall not submit ourselves to the intimidation of the lawless society called the PDP. They have denied us venues in Niger, and Adamawa states. There comes a time when "Enough is Enough".
We ask President Jonathan to hold the leash on his attack dogs as it smacks of hypocrisy for him to be pretending to be calling peace parleys with other presidential candidates while his agents are working against peace. We wish to sound it loud and clear again that all these shenanigans will not stop the Buhari/Bakare hurricane that is blowing away the umbrella of deception all over Nigeria.


advertisement