NIGERIA IS FERTILE GROUND FOR TELECOMS INVESTORS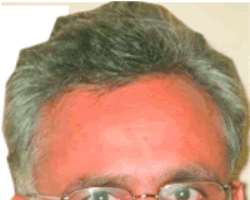 Swaroop
In Africa, Nigeria is a fertile ground for investors in the telecommunications sector. This idea is reinforced by the Managing Director/Chief Executive Officer, Airtel Nigeria, Mr Rajan Swaroop. He said that Airtel, which recently acquired majority stake in defunct Zain, studied the Africa market for some years before the purchase of Zain Africa. The country is, therefore, important to Airtel.
'Nigeria and, indeed, Africa generally, is seen as the frontier of growth in the telecoms industry. The market is not yet saturated. With about 68 million telephone users, the country still has room for growth when compared with the population of about 150 million.
A number of rural areas are yet to be covered. The uptake of customers in the urban area may have slowed down but the rural areas offer opportunities for growth. We are focusing on expanding coverage in the rural areas,' Swaroop said in an exclusive interview with Daily Sun.
He also spoke about his background, the company's crash of rates, challenges in the Nigerian market, the economy and other investment related issues.
Excerpts:
Background
I attended Indian Institute of Technology in Delhi, India, between 1974 and 1979. I obtained a Post-Graduate Diploma in Management from Indian Institute of Ahmedabad. So, you can basically say I am a Technologist. I have been in the industry for over 30 years. I was involved in the Indian Telecoms Industry when the sector was opened to private sector participation in 1993 and led the bidding for mobile access licenses leading to setting up of Escotel, a three-territory mobile operator. I have been involved in formulating joint venture policies and supported strategic issues in business for over seven years. I was CEO and Executive Director of Escotel between 2002 and 2004.
I joined Airtel in late 2004 as Executive Director and led the launch of the Eastern Region, which consisted of six territories. These territories today contribute to over 20 per cent of Airtel's revenue. In 2007, I was drafted to the Enterprise Services Division of the Bharti Airtel Group and have been instrumental in creating the International Network, consisting of Submarine Cables and Data PoP's.
We grew the wholesale voice business which, today, is amongst the Top 10 globally, and also led the VSAT business and Data Business to market leadership in India and Asia. Part of my contributions to the success of Bharti Airtel in Asia, include the launch of over 30 new products, including services offering Data Centre and Virtual Computer Services; Network Integration and Professional Services, Digital Media and Teleport Solutions including Converged Voice Solutions. Over 22 per cent of Airtel Enterprise Services revenues in 2010 were attributable to these new lines of business. These efforts have been rewarded with several regional and global awards.
Change of brand
Bharti Airtel acquired Zain Africa operations in 16 countries on the continent in June 2010. The company started operations in India about 15 years ago. Bharti also has operations in Bangladesh and Sri Lanka. To harmonise the brand across the 19 countries across India, Asia and Africa where Bharti Airtel operates, we had to adopt a uniform brand. With the unveiling of the new brand identity Airtel becomes the master brand for all the group's 19 operations in Asia and Africa covering over 200 million customers. The new Airtel brand was launched in Africa starting with Nigeria in November 2010.
The Airtel brand came with a promise to meet the emerging needs of customers with innovative, affordable and relevant solutions to empower consumers, giving them the freedom to do what they choose, providing them with the tools to meet life's daily challenges. As you may have noticed, it has two dominant colours. The red primary colour of the logo reflects the warmth and vibrancy of the African continent. Red is the colour of life and of the African sun at dusk.
These qualities are reflected in Airtel's brand personality of being brave and bold, sensitive and empathetic. The new curved addition to the logo is a symbol which will help ensure instant recognition across our diverse international markets. With the new brand we started the journey to take our network deeper into Africa, ensuring our services touch the common man and bridge the digital divide in the continent. By 2015, Airtel hopes to win the hearts of customers across Africa and emerge as one of the most admired brands of the continent.
Crash of rates
There has been a tremendous traction and response from Nigerians since we introduced the 2Good tariff plan and the Easy Recharge system or Wazobia recharge. The 2Good tariff lowered the call rate to 20 kobo per second for all within the country irrespective of the network and for calls to the United States of America after the first call minute at 60 Kobo per second. Also, the Wazobia recharge was launched to bring our customers a number of benefits including availability, ease of use, convenience, opportunity to enjoy denomination-less recharge system and wide range of choices.
However, it is too early for us to disclose the number of additions or growth rate. Like you know, we belong to a global family, Bharti Airtel which has over 220 million customers in Africa and Asia, and is quoted in the Indian stock exchange. I will like to add that there has been fantastic response from Nigerians since we launched the Airtel brand in the country. Our philosophy is to give Nigerians the freedom to speak or the freedom to communicate without inhibition.
This is why we say in our brand communication, 'Feel free'. With the right combination of innovative products and affordable tariff, we believe more Nigerians will have more freedom to express themselves. More so, we are not resting on our oars simply because of those innovations that we've brought into the market. Many more of impactful services would be rolled out soon and we are sure that Nigerians yet to key into our network will see the reason to do so immediately; to enable them enjoy the many benefits therein as experienced by millions who have done so recently.
Quoting Airtel in NSE
Without a doubt, Nigeria is a good market for Airtel as a company and for Africa as a continent. Whether or not Airtel will be quoted in the Nigerian Stock Exchange (NSE) is a question that existing shareholders of Bharti Airtel will need to take a decision on. I know that there are certain advantages that will come with being listed on the stock exchange, but the strategy and future outlook of a business will ultimately determine how that business will be governed and funded. Bharti Airtel certainly appreciates Nigerians and will always explore ways to collaborate with the Nigerian people. But the issue of listing can only be addressed at the board level as all stakeholders will need to agree based on the company's outlook.
Revenue of the company before and now
We have taken a number of steps since Airtel took over the business to stabilise the company and move it in the right direction. We have invested heavily in network rollout, optimisation of the network and reducing the level of downtime. Also, we are expanding our customer service and have recently brought on board globally recognisable companies as partners to help us to deliver better telecommunication experience to our customers. Therefore, it is right to say there has been improvement in the financial position of the company since Airtel took over.
Nigerian economy
Well, Nigeria is a blessed nation with an amazing youth population and abundant natural resources. I must also quickly add here that Nigerians are vibrant, with a 'can-do' spirit and are also very passionate people. My sense is that this goes a long way, because the human resource factor is key in the development of any nation. The Nigerian government has taken positive steps especially in the areas of boosting the economy.
However, like every developing nation that wants to attain the status of a fully developed nation, more steps must be taken to address key issues that will improve the standard of living as well as attract foreign direct investments. As we have noted earlier, infrastructure plays a key role here. The reason for this is straightforward and simple. With adequate infrastructure, things become easier for everyone. The system will work, jobs will be created, and the unemployment rate will decline, thereby boosting the economy. Also adopting and implementing the right economic policy coupled with fiscal discipline will also boost the economy as well as attract Foreign Direct Investment.
Challenges
Absolutely, there are challenges telecoms operators faces on a daily basis in this market. However, I am of the opinion that with the right support from Government and relevant regulatory agencies, these issues can be effectively managed and resolved. Also, talking about infrastructure, I am sure you will agree with me that power supply is very important to the operation of telecommunications companies. Without adequate power/electricity supply, quality of service will suffer and incidence of network downtime will rise. Of course there is the common argument that operators were aware of these problems before they decided to move into this market.
However, this line of argument does not in any way solve the problem or wish away the existence of the problems and the threat to efficient service delivery. They represent a threat to the delivery of kind of quality of service that both the consumers and the operators can be proud of. It is important to put into perspective the huge size of operation of an average mobile network when talking about these issues.
The sheer large number of sites needed by operators to deliver the right quality of service to Nigerians everywhere in the country requires enormous supply of power on a regular basis. Almost every industry has need of adequate supply of electric power. But even at that, unlike a typical manufacturing concern that probably has a network of 10 offices or a bank with about 100 branches across the country, telecomm sites are often scattered in various locations including at times difficult terrains, places that are hard and dangerous to reach or access.
Supplying fuel to these sites is drudgery which operators will rather avoid if they have the choice of connecting them to the national grid. The logistics of moving personnel, equipment and supplies to many sites is a nightmare. The problem is made worse by the lack of security in a number of the locations.
If there is regular and adequate supply of power and good roads, operators will be able to offer improved quality of service at more affordable rates. Also, if there is adequate security and people desist from either stealing or vandalizing telecoms equipment, operators will be able to offer world class service and therefore, telecom consumers will have better cellular experience.
Government's role
While the Government can play a key role in resolving these challenges, individuals too can also support by avoiding activities that will have negative impact on telecoms infrastructure across the country. There is common agreement in the telecom industry that to achieve the laudable goals of vision 2020, it is exceedingly important for government to declare such key infrastructure as power, telecommunication and transportation, Critical National Infrastructure (CNI) and therefore accord them priority attention. It then becomes the task of the government to protect companies that provide these infrastructure from multiple and conflicting regulations and taxation.
Acts of equipment vandalism and indiscriminate lock-out of sites and facilities by different authorities amongst others has to be avoided. We believe, as a matter of fact, that telecom sites should only be shut on the orders of the Court or the Nigerian Communications Commission or the National Security Adviser. Site lock out or shut down, particularly for spurious tax claims by any group or tax consultants appointed by local and state governments can endanger security, compromise national emergency service and hinder the delivery of high quality service. When sites are down people cannot call or use emergency numbers, criminals cannot be tracked and customers are left frustrated and angry because of poor quality of service.
Corporate Social Responsibilities (CSR)
In Airtel, the primary focus of Corporate Social Responsibility Programme is Education. We think it is important that children from poor homes and communities should be given the opportunity to get quality education that is capable of enhancing their chances of becoming successful in life. There is no gainsaying the fact that quality education offers children the best opportunity in life to realise their dreams and to become leaders of tomorrow.
It is also important to note that a good environment is crucial to the development of a sound mind. It is therefore, in the recognition of the importance of education and as part of our Corporate Social Responsibility vision that we have committed to the adoption of public primary schools across Nigeria. We have chosen the 'Adopt-a school' initiative. We marked the formal commencement of the 'adopt-a-school' programme in Nigeria by adopting Oremeji Primary school in Ajegunle, Lagos. We performed the foundation laying ceremony of ultra modern six classroom blocks about two weeks ago.
Under the programme, we are adopting government-owned primary schools located in underserved rural and semi-urban areas, providing them with requisite infrastructure including classrooms, textbooks, furniture, school uniforms and school bags, and indeed skills improvement for the teachers in the school. We believe we are laying a solid foundation for the future of our children, and the future of our country, Nigeria.
Over the years, we have made some social investment in providing boreholes in many communities where we have operations across the country, Anti-HIV and AIDS education, and international inter University academic challenge involving several countries in West, East and southern Africa, amongst others. Right now, we are 100 per cent focused on the 'adopt-a-school' initiative.
Nigerian business environment
Nigeria is a very important country both for Airtel and for the continent. It is our biggest operation in the continent. Nigerians are known all over the world as people full of drive and energy and would give anything to get quality service and value for their money. So, any service provider in this country must come to terms with this, otherwise he/she has no business here.
At Airtel, we understand this and work assiduously to ensure we delight Nigerians always. The economy is growing yearly and there is demand for more solutions and products. This is why Airtel is paying a lot of attention to the Nigerian market. Despite the presence of challenges like multiple taxations, lack of infrastructure like power supply and security problems, we believe the market has a lot of potentials and we have chosen to focus on the opportunities. We are ready to serve the Nigerian market.
Management strategy
Our strategy for both employees and customers are similar if not altogether the same; which is empowerment. We give them the freedom to explore and do much more while we reward accordingly because we understand the need for employees and customers to be happy at all times. This is vital for a healthy and thriving company. Also, our strategy is to provide Nigerians the opportunity to develop and grow, so that when some of us are leaving our positions, we will be replaced by the nationals of this country. We are committed to giving our employees and customers greater freedom to explore and do much more and also to be happy at all times.
Airtel in the next 3 or 4 years
I expect Airtel to become much more relevant in the lives of Nigerians and ultimately, we want to be the most loved brand in the daily lives of Nigerians.
Employees' welfare and manpower development
At Airtel, we have various employee offerings and training or development programmes for employees.