STRESS TEST: UNITY, WEMA BANKS EMERGE STRONGER - CBN GOV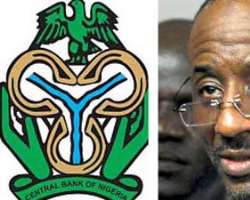 LAGOS - Indications have emerged that Unity Bank Plc and Wema Bank Plc have come out of the woods regarding the findings of the 2009 stress test jointly conducted by the Central Bank of Nigeria (CBN) and the Nigerian Deposit Insurance Corporation (NDIC).
This clarification was made by the Governor of CBN, Malam Sanusi Lamido Sanusi.
In an interview with Bloomberg Television in London, Sanusi while answering questions on the position of the two rescued banks said the two banks 'have fixed their problems.'
Speaking at the interview session on the condition of Nigerian banks post-stress test, with Bloomberg reporters in London, Sanusi stated that the rescued banks that failed the stress test were gearing towards mergers or other ways of business combinations to strengthen their position.
The CBN Governor explained that the steps were aimed at bringing more capital to those banks and confirmed that two of the banks had already signed memorandum of understanding in this direction, two others would be signing this week while another two were close to signing such business agreements.
It will be recalled that following the stress test on deposit banks conducted in 2009, some chief executives were removed from office while the CBN granted the affected banks bailout funds to the tune N 620 billion. Wema and Unity banks were, however, advised to raise their capital base to match the level of their operations or adopt regional bank status.
Wema Bank chose to transmute to a regional bank while Unity Bank successfully recapitalised after raising about N 17.7 billion through Rights Offer and has since grown its shareholders fund to N 42 billion. Market analysts believe that the confirmation of the CBN Governor puts paid to contrary speculations regarding the status Unity Bank and Wema