OBAMA TOURNEY: AGENT ACCEPTS TO PAY COMPENSATION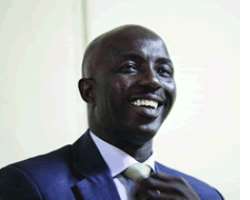 • Siasia
The agent, Pius Oleh, who was responsible for the ill fated Obama Greenbowl invitational tournament in Dallas, US has agreed to compensate the Nigeria Football Federation (NFF) on the expenses it incurred in the botched trip.
The agent blamed the problem on the failure of the ticketing company as NFF's spoke person, Ademola Olajire, revealed that the agent also agreed to apologise to the board, the Press and the entire Nigerian public over the failed tournament.
He said that having bankrolled the expenses of the team in US, the agent will only pay for the other expenses incurred by the team, pointing out that he has also accepted to foot the bill.
Disclosing that the FA had formally notified the world governing body, FIFA, Olajire said: 'The agent, Pius Oleh, has accepted to pay compensation for the failed trip. You know, he picked the bill for the accommodation of the team, local running but he has also agreed to offset all other expenses the team incurred.
'He has shown serious remorse and has agreed to apologise to the board on Friday (today), the media and the all Nigerians. It was not entirely his fault but the ticketing company.
He dispelled the insinuation that the FA executive was divided over the botched tourney and other friendly matches such as Guatemala and Iran, stressing: 'A department under Competitions, Friendly Matches, handles the proposals from agents. They channel the proposals to the AG Competition. It does not call for singling out a person or department for blame.'