Explosion Rocks PDP Rally in Suleja,3 killed, 21 Injured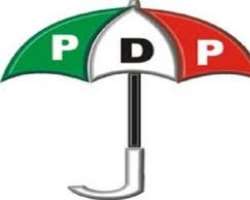 Huhuonline.com understands that three people were killed and twenty one injured, Thursday, by a bomb allegedly thrown from a moving car at an election rally in Suleja, Niger State. In the words of Olusola Amore, Nigerian police spokesperson, , 'the device narrowly missed the centre of the ruling People's Democratic Party (PDP) rally in the town of Suleja, on the northwestern edge of Abuja, but landed close to where market women were trading'. "Three people were killed on the spot and 21 wounded."
Asked about the bomblast vi-a-vis safety of government delegation to the rally,the Director General, Publicity and Public Affair of the Niger state government, Mr Adudukadir Bala said that although there was a bomb blast at the PDP rally, the governor and his entourage were on their way out of the venue when suddenly there was a loud explosion.
He however said while the state government is awaiting the report of the police, the state government commiserates with the families of the deceased.   The spate of violent incidents that attend political campaign trains are becoming worrisome for Nigerians who are becoming more apprehensive on the state of security in the country in next month's general elections.   Just last week about 12 people died in a violent circumstances during President Jonathan's campaign rally in Port Harcourt, while the office of the Labour Party Governorship candidate for Bayelsa State  was bombed by unknown persons few weeks ago