N6.5B Aviation Scam: Court Admits EFCC Evidence Against Borisade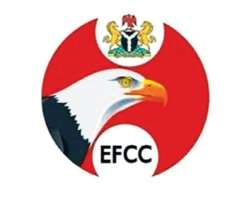 ABUJA, March 01, (THEWILL) - A High Court of the Federal Capital Territory, presided over by Justice Abubakar Sadiq Umar today ruled that the confession of Mr. T. A. Dairo, Personal Assistant to a former Minister of Aviation, Professor Babalola Borishade, on July 25th, 2008, was made voluntarily; hence admissible in court. The judge also ruled that all the authorities cited during trial within trial by a counsel to a former Managing Director of the Nigeria Airspace Management Agency to Rowland Iyayi, are inapplicable and should therefore be discountenanced.
Borishade and Iyayi are being prosecuted by the Economic and Financial Crimes Commission, EFCC, alongside two others for allegedly taking bribes and forging documents relating to a N6.5billion aviation contract awarded by them. The other two accused persons are Mr. George Eder, Managing Director and Chief Executive Officer of Avsatel Communications Limited and Avsatel Communications Limited.
Recall that the court had on June 9, 2010, ordered a trial within trial to determine vel non the voluntariness and admissibility of the statement of T. A Dairo made on July 25th, 2008 based on the objections of the defence counsel on the admissibility of same. In a seven-page document dated January 25th, 2011 and titled: "Written address of the prosecution to the court, urging admissibility of the statement made by the 3rd accused person on July 25th, 2008 and in response to written address of counsel to 2nd accused person", EFCC counsel, Sebastine Hon, had urged the court to "adopt our review of the evidence, preliminary objection and issue for determination in our exhaustive and comprehensive written addresses to counsels to 1st and 3rd accused persons respectively as our submissions in response to the written address of counsel to the 2nd accused person.
Hon added that counsel to Iyayi, Barrister Chidi Ezenwafor, seemed to misconceive the real issue for the trial within trial which is whether or not the statement made by Dairo on July 25, 2008 was voluntarily made.
Ricky Tarfa, SAN, counsel to 4th and 5th accused persons, had also argued that the statements from the accused persons were taken under duress and therefore not admissible in court. The other defence counsel aligned with Tarfa. But in his ruling, the judge said that the prosecution has proven beyond reasonable doubt that the statements were not taken under duress, but voluntarily; hence admissible in court. The judge, after ruling on the admissibility of the EFCC's evidence, adjourned the case till March 28th, 2011, for continuation of hearing.
The EFCC had filed a 15- count amended charge against the accused on November 19, 2009.