SAM SARPONG HITS GHANAIAN CINEMA FOR THE FIRST TIME IN 'ANCHOR BABY'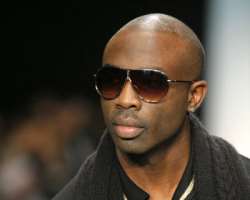 …'Anchor Baby' bags two nominations from AMAA
Samuel Osei Sarpong the Ghanaian born Hollywood actor who has starred in several international movies, including the well known 'Love don't cost a thing' will for the first time in his acting career be strutting his acting prowess on Ghanaian soil, as 'Anchor Baby', a movie he played a major role in will be Ghanaian cinemas come March 11th.
With over 60 films and 50 TV shows to his credit, Sam Sarpong speaking on his role in 'Anchor Baby' said 'Anchor Baby was awesome; probably my favorite script in a long time. It was a movie that challenged me to give my best and I am so glad I was a part of it. I am also excited that 'Anchor Baby' is coming to Ghana; this is the first time a movie I featured in will be showing in Ghanaian cinema and that brings me really close to my people, which is something I have always loved to do'.
Known for a number of international awards like the best film award at the Harlem International Film Festival in New York City and an award of merit at the Los Angeles Cinema Festival of Hollywood; 'Anchor Baby' once again is at the verge of winning more awards as it gets two nominations from AMAA awards first for Best Film for African Abroad and Best Actress In a Leading Role for Omoni Oboli.
Speaking on these recent developments on 'Anchor Baby, Lonzo Nzekwe the producer said 'I know Africans will be receptive to the movie, because as long as we tried not to make it a completely African story, the movie reveals a lot of things about who we are. However we are grateful for how far the movie has come and how far it will still go. More so beyond Ghana, Anchor Baby will be going to several other African countries. We are hoping to distribute the movie across Africa through Pan African and we have no doubt that Africans will be receptive to it'.
The showing of 'Anchor Baby' in Ghana will kick off next week, March 11th, 2011 with a VIP launch and press screening at Silverbird Cinema. Warmly embracing the movie, a number of stakeholders in Ghana are already teaming up with Bigsam Media, the official publicist of the movie, to make Anchor Baby the biggest African movie to hit the Ghanaian cinema.