FG DENIES N550BN AUTO BAILOUT PLANS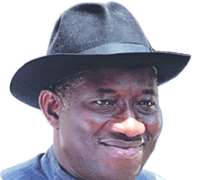 The National Automotive Council (NAC) has denied plans by the Federal Government to inject about N550 billion towards the revival of the moribund auto industry in the country.
This was disclosed by the Director General of NAC,Engr.Aminu Jalal in an exclusive interview with Daily Sun.
Indeed,Jalal said he attended a meeting in the office of Vice President Namadi Sambo last week where the information about the N550 billion automotive bailout plans was refuted.
NAC is a parastatal under the Ministry of Commerce and Industry saddled with the responsibility of formulating and implementing policies related to the automotive sector throughout the country.
Specifically, he said what NAC requested from the Federal Government last year was a paltry N150 billion lifeline,which,he said, up till this moment was not in anyway forthcoming, adding that the latest information of N550 billion bailout making rounds is news to him.
'Well, all I can say is that if the information is true, then that is good news for the sector because this is what we have been agitating for since last year with no positive response from government. But if our request is no in triple fold, then that is good news. But I doubt if the information is true, he argued'.
Besides, he said the challenge confronting the automotive sector is far beyond throwing money into the sector alone, adding that, if the initial challenges that contend to deal a debilitating blow on sector are not tackled, the money may likely go down the drain without achieving the desired results.
Jalal listed the challenges confronting the sector to include; lack of patronage from government, infrastructure and tariff.
On lack of patronage from government, the NAC boss argued that the Federal Government remained the highest customers of automobiles in the country, saying that it remained ironical that the same government interested in bailing out the sector prefers to patronize foreign based firms to the detriment of local ones. 'You now see what I mean by saying the problem of the sector goes beyond throwing money into the sector because if you throw money and there is no patronage to back up the investment, it will definitely affect sales and subsequently such a company will go under in a matter of time 'he stressed.
The tariff regime for the local automotive industry according to him remained another negative factor that has compounded the woes of the sector because government policies in the area of tariff have negatively affected the business in the country.
Prior to now, he said tariff on fully built trucks and buses remained at 30 percent, explaining that as a result of yet another policy summersault government reversed it to 10 percent.This,he said, made it difficult for local manufacturers to compete. A situation, he said led to the collapse of General Motors-a company that specialized in the sale of trucks.