NSC BEMOANS GALADIMA'S FIFA LOSS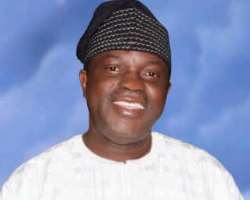 Professor Taoheed Adedoja
The National Sports Commission (NSC) have described the loss of the FIFA  executive committee seat  by Nigeria's Ibrahim Galadima as a big blow.
One of the minister's personal assistants said that the battle to claim the seat vacated by Dr Amos Adamu started too late blaming the hi_tech politics in African football.
'The minister, Professor Taoheed Adedoja  tried his best to ensure that Galadima succeeds in the election but our efforts came far too late,' the minister's aid said. 'The minister did all the lobbying when he got to Khartoum meeting a whole lot of the delegates but we were made to understand that the people that were contesting with Alhaji Galadima started their campaign four years ago.
'We were told that coming to CAF or FIFA cannot be achieved in one night. Even at that, we were optimistic that our man will spring a surprise as we intensified the lobbying. But CAF politics is an incredible network. We did our best.'
The minister's aid disclosed that the Khartoum election is an eye opener insisting that Nigeria would immediately put all the machinery in motion to ensure that 'we return to the CAF and FIFA executive committee after four years.'
He said: 'This is the first time the government will take up the challenge to fight for a seat either in CAF or FIFA. In fact, Nigeria was the only nation that openly pushed a candidate forward and campaigned for him. Anyway, the Sudan election was a lesson to Nigeria.'
Alhaji Galadima has earlier expressed gratitude to the federal government for the support they gave to him even when it was obvious that the task was daunting.