I prefer black women to white women –Tee Mac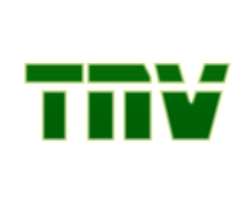 He is flash, handsome and unarguably one of the most admired musicians in Nigeria and beyond. He is a lady's man and had enlisted about four beauty queens at different times and the last relationship lasted six years. "All my life I am very much into the beauty queens and beautiful women. I was once married but my wife died. I personally prefer not to remarry because I have seen it all. What do I want more of life if not my peace? Beauty queens are very difficult people to live with. They are very demanding and they are like super stars in music", he told Glitterati. He is a master flutist and composer of Philharmonic music. He happens to be one of the six persons on earth who are in philharmonic composition.

Tee Mac Omotsola Izeli, President, Performing Musicians Association of Nigeria (PMAN) is a world renowned artiste whose journey to the world of entertainment began over three decades ago. He is an economist and a master's degree holder in finance, forced himself to embrace university education after his attempt to pitch tent with music at the initial stage failed. Despite resistance from his family member, Tee Mac still went on to pursue his heart's desires. Today, music has taken him to many places in the world and he has virtually met all the big wigs in the music industry. Born of Itsekiri mother from Warri in Delta State and a Swiss father, Tee Mac's father, a Swiss Ambassador to Nigeria by the time he was born was murdered in his office in 1951. Since 1976 when he returned to Nigeria and started Tee Mac Collection, investing into business with interest in mining, his stock has risen and he currently Chairs Allied Minerals and Bomade Quarries, a multi-millionaire manufacturing outfit. Funke Olaode in this interview explores his background, music, relationship with women and how he has been able to survive the murky water of association politics to become PMAN helms man.
Can we have an insight to your background? I am Tee Mac Omotsola Izeli. I am half Swiss and half Itsekiri from Warri in Delta State. My mother was a Nigerian from a royal family in Delta State. My father was Swiss Ambassador to Nigeria when he met my mother. I was born in Nigeria in the old colonial hospital on Awolowo Road, Ikoyi, Lagos which is now the Military Hospital on May 17, 1948. Until the age of three, I remember how we used to go swimming with my father. Unfortunately, my father was murdered by hired assassin in 1951 in his office on Martins Street on Lagos Island. Actually, a businessman owed him One hundred and twenty thousand pounds. There was a promissory note which was taken off him. Robbers came to his office, forced him to open his brief case and took the promissory note from him and shot him. My mother made the right decision with my two sisters Herta and Rita. We left for Switzerland because my father had a wealthy family there. I grew up in Zurich where I did my primary and secondary. I studied music throughout my school time. In fact, I started playing flute at the age of seven and half years. I also played guitar. But my family demanded that I also do something serious. So I had to study economics and also have a masters degree in high finance. I later went to the French speaking part of Switzerland to do another masters degree on the flute. I also studied philharmonic composition that means I write for philharmonic Orchestra. I returned to Nigeria in 1970. My mother had re-married and had another three daughters. So when I returned my step-father, Sir Mobolaji Bank-Anthony advised me to pick a job. I joined UTC where I worked for one year. I resigned and started my band Tee Mac and Afro Collection. I had notable musicians playing with me then like Beckley Jones, Tunde Kuboye, Steve Black and some back up singers.
You still came back to Nigeria despite the fact that your father was murdered?
Yes I came back. I was born in Nigeria and I believe one is born for certain reasons in a country where you can learn the lesson you need to become important in life. Of course, I have regretted many times that I came back to Nigeria because I never expected showbiz to be so backward, musicians to be so uneducated and the public to be so music illiterate. When it comes to music appreciation in the world, Nigeria is one of the worst countries. Ninety nine percent of Nigerians just go for anything when it comes to music. And that is how fuji, juju and rap musicians survive because the people don't even know that they are jokers. Music is like every other profession, it is a serious thing and you have to be fully educated. My advice to every musician is to learn how to read and write music, learn the instrument properly and that will give surely give you an edge if you contest against the world level.
As a son of a diplomat from a wealthy family what influenced you to music?
I was born a musician and music to me is a simple thing in my life. Music is good and if you are good enough you will make a lot of money. And I was blessed that in 1973 I already had two world hits which set me up financially for the rest of my life. I was doing fine with my band when Ginger Baker, the world famous drummer came and took over the band. I left Nigeria in annoyance and went back to Switzerland. I picked up a job with UBS Bank. I started to rehearse a band called Tee Mac United. I went to Germany in 1973 and did an album. The album of about eleven songs was so popular that it went into the number one position in United States and twelve other countries. The song "Robbin fly up up to the sky" sold about 18 million copies. My second hit was "Get up and buggy. Apart from my success in my hit albums, I also toured the world with my band. We enjoyed ourselves and also made a lot of money. I came back to Nigeria in 1976 and started doing business in property and land. At the moment I have a manufacturing company called Allied Minerals headquarters in Plateau State and Bwari in Abuja. I still have band which plays occasionally. I only play exclusive gigs.
By the time you dabbled into music, it was perceived a job for drop-outs. What gave you that confidence that you were going to succeed?
I knew that I was going to succeed. My family warned me initially but I was always playing my flute which was my main instrument. And of course I sing. But I knew that if I played that flute I love so much and I work hard on it, I would one day be the best. That was what gave me the confidence that I was going to succeed. And the more you work and rehearse the better you become. And that is why I always advise musicians that they should rehearse more because when you are good, you enjoy playing. I am a master on flute and I enjoy every moment I touch my flute.
So far how many albums have you released?
Honestly I can't remember because I have collections of classical album. My first album in Nigeria titled "Party Fever" was released on Scala Records of Chief Aboderin of Punch in 1976. And later did Mixed Grill. I went to do an album with Swedish Piano super star called Blind Date. And ever since I have been releasing albums. In fact, toward the end of last year, I released an album called "Just like a Dream". I still have about ten unreleased philharmonic music in my studio in my house. I still release occasionally.
You are presently the president of PMAN. How did you clinch the position considering the crises that have engulfed the association in recent time?
I am one of the founders of PMAN and I have watched the union going from ups and downs into real downs. I supported Charly Boy during his reign. I was the chairman organizing committee for the 21st anniversary. And when Bolaji Rosiji resigned last year, I was approached by the working committee that I should step in. I said no that I didn't have the time. You know I have my business and my band and PMAN is a full time job. But then there was a vacuum and people approached me that I should give it a try may be with my connections and respect the musicians give me, I can lift the union out of the problem they have. I said if I was supported by hundred percent of musicians I would accept it. And on the 2nd of May, 2007 during NEC meeting in Warri Delta State I became the PMAN president.
When I came back to Lagos I saw the problem confronting the union. Rents were not paid since 2001and there was about eight months of outstanding salaries and then there was a faction. I realized that I had a lot of work to unite PMAN again, to convince the government and sponsors that we are serious. PMAN is the only musician union in this country, the umbrella of all the association for music and PMAN has a very vital role to play. For instance, to regulate the industry by ensuring that royalties are paid to musicians work by broadcasting stations. I live on the royalties of my records being played around the world. We are trying our best because I want PMAN to become the biggest black union in the world.
What would you consider your greatest achievement since you came on board?
We have achieved a lot by uniting different factions. Also, we wrote letters to the immigration applying for the work permission for foreign artistes. So every promoter should come to PMAN. Every musician all over the world pay taxes and Nigeria shouldn't be an exception. I am happy that our effort is beginning to yield fruit. We are also doing a yellow book of Who's Who in music industry and record companies. We are working on PMAN FM radio station. I am happy to say that the Federal Government has reinstated the large piece of land in Abuja which was once revoked. I need to speak to banks; I need to get the foundation laid for the PMAN national secretariat and the PMAN music school in Abuja.
How would you describe you relationship with your predecessors?
I enjoy cordial relationship with them. I have no enemy and I work with everybody.
Getting personal…
Tee Mac is unarguably a handsome man with intimidating look..
Well, I cherish my privacy a lot and I don't like discussing my family life. I have a son who is doing very well. He is married to a Swiss woman and they have four sons. The oldest is twelve and he plays piano.
But you are still very much single. Don't you feel lonely not having a female companion at home?
All my life I have been very much into the beauty queens and beautiful women. I enlisted three Miss Nigerians together and one Most Beautiful Girl.
But people were actually waiting for the wedding bell with the last one (The Most Beautiful Girl)?
I don't believe in marriage. You know when you are in showbiz you have to make a decision. Do you have the time for real family life? You are on tour; you are busy tending to your band. Some people's decision is to bring up ten and twelve children. That is okay for them.
But marriage is an institution ordained by God?
For some, marriage is a priority. I was once married but my wife died. I personally prefer not to remarry because I have seen it all. What I want more of life is my peace. And beauty queens are very difficult people to live with. They are very demanding and they are like super stars in music. They know they are beautiful so they are very expensive. They want to go shopping in London and they must buy cloth. They would buy one dress for ten thousand dollars ($10, 000) and wear it for one event and would not wear it again. I lived in California for six years with a beautiful Queen Barbara Clinton, a top model in those days and I experienced that. When we split up I left the house and the car because that is a Californian law. I came back to Nigeria.
You must be very rich to be dating beauty queens. How rich are you?
I don't know and I doubt if my accountant knows either. Money is not my driving force. I look upon every year passing by and I ask myself have I composed new songs. And that is why PMAN is bothering me because it is taking so much of my time.
Considering your experience how would you rate Nigerian women?
Everywhere in the world you have different characters. In Switzerland, women are more understanding; they are more independent and all that. I would say that Nigerian women are very demanding. They don't want competition and they are very jealous. I cannot criticize them because they are very beautiful. I personally prefer black women to white women may be because my mother was a very beautiful woman. For me, I fall in love only with beautiful women. I fall in love with a beautiful piece of music. I fall in love with a beautiful landscape. I am an artiste so beauty attracts me.
Will you remain single for the rest of your life?
Women like attention and time. And that was what split up my love relationship I had for six years. I didn't have enough time because I was traveling constantly. And the jealousy aspect broke us apart. I am not a flirt. I am a faithful one woman man. Today, I felt relieved when we separated because I have all my time again. If I come across the right woman at the right time I may give marriage a shot again. But I haven't come across the right woman. What I am saying is that I have not written off marriage completely though not a priority.
How do you now cope with women who throw themselves at you?
I have tremendous amount of female friends and that doesn't mean that I have to be a womanizer. I am so absolutely booked up and busy. And I have to squeeze out the time to attend social functions. And sometimes I have five meetings in a day after which I board the next flight to either Abuja or Niger State to attend to other pressing matters. Then I have to fly abroad to either South Africa or Brazil. So my life is in flying every minute. You know to run a mining corporation which is large, the PMAN, my band and to even compose music is time consuming.
You are one of the best dressed artistes around. Which would you say you are more comfortable with Western or traditional attires?
I love African dresses because Africa has a very rich culture. I wish Nigerian musicians would emulate this attitude instead of copying foreign artistes with their New York Yankee T-shirts, sun glasses and bling-bling. For instance, I give my tailor the ideas of what to do and he designs them for me. I have about thirty different hand woven aso-oke. I love African dresses because they are very comfortable. I have many suits but I believe every tribe has a different dressing style. I like the national dress. I like the Senegalese style. Africa is very rich in culture so I don't understand why Nigerian performers, artistes and musicians go on stage in blue jeans or in hip hop dressing copying somebody while those outside are even trying to copy us. If they are not aware that all the music came from Africa. Classical music, rhythm, jazz was invented in Africa 3,000 BC. But we lost our self confidence during the colonial period. Fela came with Afro beat. Do you know how many bands playing Afro beat in America? And that is why I say we should stop copying other people. I don't mind if you want to play hip hop but you can do it in local language with talking drums and so on because we are in Africa.
Musicians are known to be jewelry freaks and you too wear a lot of them?
Material possessions are not so important to me because when you die you can't carry all of them. Yes I love anything artistic and I wear jewelry but not too much. I love gold. I used to hang my beauty queens like Christmas trees with jewelries, rubies and diamond. I nearly became a gold smith but my family said I can't study music and at the same time be a gold smith. So I had to study Economics which to me is very boring but it helps in my business now.
Do you wear perfume?
I have a perfume called Herrera which I have been using in the last twenty years.
Do you have any favorable place that you go often?
I love Thailand. I love Bangkok and I have been to that place several times. My management company has a beautiful pent house in Bangkok and I enjoy it when I sit and view the beautiful city. The late Jimmy Chan was my manager then. He organised forty eight concerts for me in China, Malaysia, Honkong and Singapore. I would like to retire to Bangkok because is a beautiful place. I love Jos in Plateau Nigeria state, it is a very cool place.
How do you relax?
I relax by sitting on the computer and composing songs. I once took interest in pounting but I don't have time for that now. I swim, I walk with my dogs. I have eight dogs and two monkeys.
When would you consider your most memorable moment?
Every time that I play on stage is memorable. I have played for presidents in Thailand and President Clinton when he came back to Nigeria. I have played for kings; I have played for beggars, homeless, prisoners and children etc. Anytime I am on stage and I play my flute it is like to me a prayer saying thank you to God for the ability to master an instrument that has brought me fame and fortune.
Who is your role model?
My role model was Jean Pierre Rampal, the best flute player in history. He recorded everything you can record in classical music. I was sad when he died at the age of 84 because the man influenced my life. He taught me to live healthy. He taught me to be a vegetarian and to be moderate. That with that I can play the instrument till old age.
Would you consider yourself a fulfilled man?
I don't think I have achieved what I want to achieve. I am still searching and working hard. I have made a lot of mistakes in my life being impatient, dropping things that I should have continued. But I want to thank God for taking me this far because I had a very interesting life.