Senate Alleges Fraud, Massive Looting in Abuja Area Councils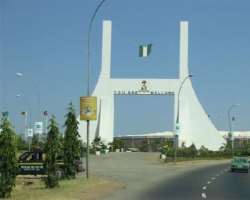 ABUJA, Feb 21, (THEWILL) - The Senate today alleged that council chairmen of the Federal Capital Territory (FCT) may have grossly mismanaged their internally generated revenue (IGR) and also cleverly covered the 2010 budget performance to plug seeming frauds and massive looting of the treasury.
Making the allegation at a budget 2011 defence hearing, Chairman Senate Committee on FCT Senator Abubakar Sodangi said an analysis conducted by the committee showed that the council chairmen misappropriated funds allocated to them in 2010 and declared an "abysmally" low Internally Generated Revenue.
FCT has six area councils and according to the analysis, none of them had a comprehensive record of their income and expenditure of the 2010 budgetary funds.
The report submitted by Kuje Area council, as well as Abuja Municipal Area Council (AMAC) shows that the council did not include in its submission the breakdown of money expended in most of its departments and in some departments, "they expended more than what was originally approved in the budget.
"The sum of N30 million was originally appropriated for the evacuation of refuse from various sites in the council, but the council has expended N33.636 million more than the approved sum for that project," he said.
The case was the same in AMAC where funds where approved to purchase Peugeot 407 and 406 for the chairman and the vice chairman respectively but they rather bought Toyota Land Cruiser Prado and Toyota Camry saloon respectively for themselves.
The committee described the attitude of the council chairmen as an "abysmal misapplication of funds."
In Gwagwalada area council, there was duplication of projects. The council chairman spent N9.705 million and N9.966 million respectively on "evacuation of blocked drainage and evacuation and clearing of underground channels."
In Kwali Area council, the chairman spent N6.011 million on the construction of prototype projects that were not appropriated for in the budget.
Besides that, the analysis shows that the council chairman also spent funds as much as N6.500 million on projects like "capacity building program for youth empowerment" but could not clearly explain detailed items the funds were used for.
On the low IGR, Senator Sodangi said; "Although the councils spent money above their budgetary limits, none of the councils reported a consistent internally Generated Revenue (IGR)".
The committee described the councils' IGR as unrealistic.
The councils could not also account for their Millennium Development Goals counterpart funding scheme.
The senate committee, however, glossed over the various established financial misconducts and advised the council chairmen to tidy their reports and re-submit same to the senate committee on Wednesday.
The minister of State for FCT, Caleb Olubolade who led the council chairmen to the hearing thanked the committee for their revelations and promised to make amends.