FIRSTBANK DEBUTS WITH FIRST BIO-METRIC ATM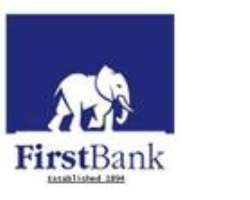 FirstBank Nigeria Plc has unveiled the first bio-metric automated teller machine (ATM) in the country.
Speaking recently during the introduction of the technology-driven project, the GMD/CEO, Mr. Bisi Onasanya, explained that the rationale behind this new technology was to prevent fraud as well as provide solutions that are relevant to their customers' dynamic needs.
Said he: 'This development is consistent with our bank's tradition of pioneering far-reaching innovations in the financial services industry, as we strive to continuously provide products and services that facilitate national growth and development. In the increasingly technology-driven business environment, we are keen to provide solutions that are relevant to our customers' dynamic needs, hence we are the first bank in Nigeria to bring this and other celebrated initiatives;
'The Biometric ATM solution is available to our existing cardholders, who may wish to add biometric authentication as part of their transaction approval process on our ATMs in addition to PIN selection, while systematically new cardholders would be issued Cards with only biometric authentication functionality'.
Group Head, eBusiness, Chuma Ezirin, added that it was a great feat for the Bank especially at a time where fraud prevention and building customer confidence on the use of electronic channels are key customer acquisition and retention strategies, saying, 'This would also drive financial inclusion, a Central Bank initiative to address the banking needs of the unbanked population. With the introduction of this technology, globally acclaimed as one of the most secure forms of customer identification, the Bank has again demonstrated its preparedness to protect the data resources of its customers. The solution is leveraging on the Customer Identification System (CIS) platform being developed by information technology team of the bank'.
He also said that this new technology authentication would be part of the bank's transaction approval process on the bank's ATMs in addition to PIN selection while new cardholders, especially those who cannot read nor write and the elderly, would be issued cards with only biometric authentication functionality.