BAKASSI BROTHERS AT WAR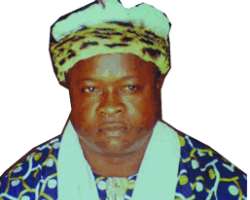 Etinyin Etim Okon
Since the final handover of the ceded Bakassi peninsula in 2007 and their subsequent relocation to Ikang, the natives have never known peace. There has been total outcry of marginalisation and deprivation of the poor fishermen who have been abandoned to their fate.
The law, which came into effect on April 12, 2007, gave Bakassi for the purpose of relocation, Ikang South, Ikang Central and Ikang North which were divided into 10 wards.
The much-talked about resettlement has turned out to be their greatest undoing as both the state and Federal Government appear to be playing politics with the project. The indigenes for the umpteenth time have shouted to the rooftops that they should be taken a virgin location where they can have access to water since most of them are riverine people and to enable them engage in their traditional occupation of fishing.
It was in response to their quest for a new location that Dayspring 1, 11 and Kwa Island sites were chosen as their new abode. But due to financial constraints, the state government cannot embark on such a huge project of developing the location without support from the Federal Government.
And in a move to forestall the fear of marginalisation, the state government had to ensure that Bakassi people are given due attention, sent in a bill to the House of Assembly seeking to re-adjust the Akpabuyo boundary to accommodate the Bakassi returnees at Ikang.
It was the memo with reference number SSG/GSA/S/175/5.15 Vol.111/839 of 2010 on 'new Bakassi Local Government Wards Delineation,' that gave rise to the controversial Cross River State law No.7 of 2007. Since then, the two brothers of Bakassi and Ikang have never known peace as cold war has been brewing among the natives of new Bakassi local government area.
Controversy  surrounding voter registration
However, the just-concluded nation-wide voter registration has thrown up some disturbing issues on the status of Bakassi people as regards their real place of abode in the State; it has re-opened a vista of debate as to whether the displaced Bakassi have been properly re-settled in line with international law having sacrificed their native homeland for peace to reign.
The INEC Zonal Supervisor for Rivers, Cross River and Akwa Ibom States, Mrs. Thelma Iremiren, during a courtesy visit on Governor Imoke stated point blank that INEC had met with the people of Bakassi to sort out problems associated with the registration exercise, regretting that INEC cannot change the polling units in the area as those in place have to be maintained.
Mrs. Iremiren stressed that the commission will delineate the area to overcome the challenges faced there while the way forward is for it to capture the data base of all the people in line with laws guiding INEC.
Lending credence to INEC Zonal Supervisor, the State Resident Electoral Commissioner (REC) Mr. Mike Igini, also stated that the exercise is basically to build a national data base which requires care so as not to leave out anyone, stating that INEC is aware of the creation of delineated wards under the Cross River State law of 2007.
He maintained that in the last electoral constituencies of 2008, INEC has reinstated the names of the wards in Nigeria and nothing has changed, adding that the DDC machines for Bakassi as well as names of the wards been configured.
With the commencement of the exercise, the natives were sharply divided over where INEC should conduct the exercise. Waring factions quickly emerged with each group at daggers drawn as regards INEC's inclusion of old Bakassi numerical wards in their register and the Commission insistence on including old names such as Abana, Ekpo Abis, Atai Ema, Amoto, Akwa, Archibong and Akpanyang in new voters' register.
While a group wants INEC to conduct the registration at the new location at Daysprings 1, 11 and Kwa Island as well as contain old traditional names, the other group insists that the exercise must be carried out at Bakassi local government headquarters at Ikang without the above-mentioned wards in accordance with existing law creating the council.
The group, known as Bakassi People with Ndabo Eyo Nakanda as the spokes person, stated that 'Cross River government memo no. SSG/GSA/S/175/5.15 Vol.111/839 of 2010 on 'new Bakassi Local Government Wards Delineation for the Forthcoming General Elections seeks to eclipse our traditional wards while projecting  the illegal wards thereby denying us our identity as a people as guaranteed by the Nigerian Constitution.'
He further contended that 'the Cross River State law No.7 of 2007 is inconsistent with the provisions of the Nigerian Constitution  and to that extent is void and so Bakassi stands to be identified by the traditional names of Abana, Ekpo Abis, Atai Ema, Amoto, Akwa, Archibong, Akpanyang, Ekpot Abia, Efut Iwang, Ambai Ekpa and Odion.'
The spokesperson, therefore, called on INEC to ensure that the Bakassi indigens are in their traditional homes in the present Daysprings to guarantee their rights, adding that the people have since re-settled at Daysprings, 1, 11 and Kwa Island as an alternative homeland there and have started businesses.
Describing the position of the Nakanda-led group as misleading and intended to create disharmony among the Ikang and Bakassi people, the Ikang Joint Assembly said,  ' it is an act of ingratitude and an insult on the sensibilities of Cross River State Government to insinuate that the act of magnanimity of government and the people of Ikang that gave out their land for resettlement should be construed as deprivation of an imaginary homeland in spite of the fact that Abana, Ekpotabia Ambai Ekpa and Odion are today comfortable in the Republic of Cameroon.'
Making their stand known during a press conference in Calabar, the Chairman of Ikang Joint Assembly, Engr. Eyo Ndem Eyo Ita, maitained that 'there is nothing as Daysprings 1, 11 and Kwa Island because those areas are fishing villages that still belongs to Ikang clan and that there is no location our riverine brothers would have been located that would not have been somebody's land.'
the political Leader of Bakassi and the Paramount Ruler of Bkassi, HRH Etim Okon Edet and the Bakasi Peoples Assembly with Hon. Bassey Ita Edet as Chairman and Prince Nsa Edem, National Youth Leader clamoured for Dayspring and they finally succeeded.
But the greatest casualties of the silent war are Senator Florence Ita-Giwa and HRH Etim Okon Edet. Daily Sun investigations revealed that there are underground plot to dethrone the paramount ruler and block Mma Bakassi, as she is fondly called, from wielding so much influence.
The political leader of Bakassi people and the former Special Adviser to President Olusegun Obasanjo of Legislative Matters, Senator Florence Ita- Giwa has insisted that the voter registration exercise has restored the lost identity of the Bakassi natives as they were given opportunity to register in the ancestral names and political wards.
Senator Ita-Giwa, who disclosed this to newsmen shortly after registering at New Daysrings 1, 2 and Kwa Islands, said ' For INEC to have allowed us to exercise our civic duty, our spirits have really elevated, our dignity as Bakassi men and women has been restored because we have been registered in the name of our ancestral homes. It has given us a sense of belonging because before now, we have been totally rejected and neglected.'
Mma Bakassi, as she is fondly called, said 'Today, I am speaking with a lot of happiness, in the sense that finally, I have gotten back my identity. You know I am from Ata Emma, it is on my card. I am not known as coming from ward I. They have redeemed our image; they have given us back our identity. It is like giving you back life.'
'Seventy per cent of Bakassi people had no choice but to return to Cameroun because they had to go and live in a place where they can fish. But now, they have found a place where they can carry-out their source of livelihood because the Bakassi people are predominantly fishermen, both north and south; they are fishermen, even for their lifestyle , the riverine area is more convenient,' she stated.
Expressing gratitude to INEC for their untiring efforts to ensure the Bakassi people are properly registered, Bakassi Peoples General Assembly, said, ' we are glad that Mr. President upheld the letters of the 1999 Constituion; we feel a sense of belonging since our return from the peninsula that this is the first time we are were accorded our full civic rights as INEC allowed us to exercise our franchise at our new home land.'
In a statement made available to Daily Sun and signed by Messers  Bassey Ita Edet and Ndabu Eyo Nakanda, National President and Secretary respectively, the group maintained that 'the Bakassi people remain committed to ensuring that the issue of re-location is settled for once and for all as the people have been marginalised for too long and became slaves in their fatherland even after they had sacrificed to keep peace.'
In the letter addressed to President Jonathen copied INEC and other security agencies, the group further   called on federal government and other relevant organs of government to ensure the proposed physical development which includes reclamation, shoreline protection and the provision of infrastructures commences as soon as possible to douse tension.
But disagreeing totally with the position of Bakassi Peoples General Assembly and insisting that majority of Bakassi natives were disenfranchised; the Chairman of the council, Dr Ekpo Ekpo Bassey, stated that 'a great majority of people of voting age from Bakassi could not be registered at the close of registration on Saturday, February 5, 2011.
In a letter captioned 'Disenfranchisement of majority of the people of Bakassi and an appeal for the extension of voters' registration in Bakassi Local Government Area of Cross River State' addressed to INEC Chairman and made available to DAILY SUN, the Council Boss contended that  'even the few voters from Bakassi that were registered were so registered under a wrong code. The code for Bakassi id 09/04 but our people were captured under 09/03 and credited to Akpabuyo local government area, except the very few that were captured specifically at the resettlement camp.'
According to Bassey, 'Bakassi is indeed a special case, which INEC officials refused to recognize and that after the ceding of the Bakassi Peninsula to the Cameroons in line with the Green Tree Accord, the Bakassi indigenes were resettled in Ikang (in Akpabuyo local government area of Cross River State.) the government of Cross River State enacted Law No.7 of 2007 for the adjustment of boundaries of Akpabuyo local government area.
Solution to Bakassi Imbroglio:
Worried by the development, Governor Imoke had appealed to all Nigerians and federal government to appreciate the sacrifice made by the State for the success of the Green Tree Agreement between Nigeria and Cameroun Republic by addressing the land disputes between the state and its neighbours.
The Governor, who made the appeal while receiving the Minister of Foreign Affairs, Mrs. Salamatu H. Suleiman, during a courtesy visit in Calabar, called for a revisit of the challenges faced in the resettlement of the displaced persons of Bakassi.
Analyst have argued that unless the issue of Bakassi resettlement is tackled once and for all, there will continue to be echoes of internal bickering and drums of war among brothers in Bakasi.