NNENNA AND FRIENDS GOES TO SCHOOLS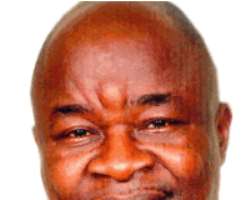 Wale Adenuga
A new channel of entertainment and learning has been opened to the kids as popular children brand, Nnenna and Friends, seeks to lure more children into its fold by establishing fans clubs in schools in the federation.
The children brand sprang up after Yinka played the role of Nnenna in one of the popular soaps of Wale Adenuga Production (WAP) Super Story. Her character evolved into an entertainment brand with wide followership among children and teenagers.
The fan club, which was launched recently, has seen representatives of WAP moving from school to school, and in a matter of time they would be in all schools across the federation. Nnenna and Friends was founded in May 2009 to provide a dedicated commitment to child development through 'edutainment' programmes. Nnenna and Friends in time past had organised events on festive periods. Members of the club are entitled to such benefits as educative tours, vocational skills acquisition, grooming and talent development, and sponsorship to acquire foreign certification.
Speaking on the development, Wale Adenuga, MFR, said, 'We have decided to take Nnenna and Friends to schools because there are more talents out there that need to be honed and that is the sole aim of Nnenna and Friends - to hone talents and help the children have fun while also learning.
In time past, Nnenna and Friends had held events during festive periods such as Valentine's Day, Easter, Children's Day, Independence and
End-of-year.
Olayinka Garfus Olukunga is currently the face of Nnenna, she has established her name in the movie industry is an actress, especially her role in popular soap opera, Super Story. Olukunga is also a model, a singer and a lover of children; she is a role model to thousands of Nigerian children.