Again, BPE Cancels Sale Of NITEL, Invites Reserved Bidder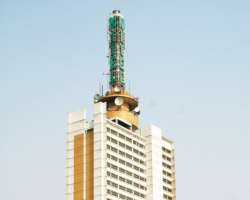 ABUJA, Feb 17, (THEWILL) - Nigeria's Bureau of Public Enterprises (BPE) today told the House of Representatives Committee on Privatisation that it has cancelled the sale of moribund state telecom giant NITEL/MTEL to a Chinese Consortium, New Generation Telecommunications Consortium of China which had won the bid with an offer of $2.5 billion US dollars for a 75 percent stake in the company.
Director General of BPE, Ms Bola Onagoruwa said the cancellation was as a result of the inability of the New Generation consortium to honour the payment terms after it had granted it multiple timeline extensions to meet the terms.
The BPE said in line with the rules of the sale, it has invited Omen International, the reserved bidder with an offer of $956.9 million dollars to step forward and complete the acquisition of the telecommunications company.
The sale of NITEL/MTEL has been plagued with series of controversies as bid winners have backed out of the deal at the last minute for one reason or another often tied to their inability to secure credit.