A Man Without Female Admirers Is Incomplete - Jide Kosoko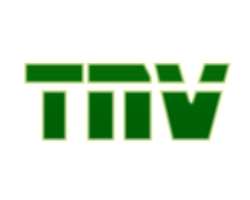 Jide Kosoko, no doubt is man of repute in the movie industry, not in Nigeria alone but Africa as a whole. Kosoko who is the current National President of the Association of the Nigerian Theatre Practitioners (ANTP), speaks with GBENGA OLUMIDE recently about the association and his exploits in the industry. Excerpts:
Most of your colleagues are snobbish. Why is this so?
Maybe because they don't understand what is going on. The artistes and the press are supposed to be friends. We are supposed to be close to each other because whatever the artiste is doing, it is the press that will project it to the world. So, it is always important to, at least, let the press or the people know, through the press, what the situation is. As a public figure, one must endeavour to speak with his people.
How is ANTP?
It's cool, it's fine, so far so good.
Sometimes ago, you talked about ANTP having its own marketing outfit, how far about that?
Already we have registered fully with the National Film and Video Censors Board, the new distribution film work, that is Orisun Movie Investment Limited which is what we intend using for the distribution of films, to complement the efforts of the already existing film distributors. It is a registered company as a subsidiary of ANTP and ANTP owns 75% for now, as we would have public participation, one way or the other.
It is being heard that the mandatory rest decreed by the executives of the association is losing its power now.
It is not a decree, it is the situation that determines what we do from time to time. If you are a leader, you must be a very good manager of everything, so, if some people believe that they want to work themselves to death, so be it. But, the truth is, the association has given enough to let people know that there is need for work and rest, there is need for you to watch your health in whatever you are doing. And of course, it's enough, we are all individuals that come under one association, if anybody feels he doesn't want to have rest in his life, it's left to that person.
There seems to be a crack in the wall of the association, going by what one of its elders said few weeks ago in one of the dailies.
It is highly unfortunate that I don't know the elder that said that. Because I am saying it boldly that since the existence of ANTP, my government is, perhaps, the best that has ever been so close to the elders. So, any elder that said it, I want you to know that that elder is only looking for a selfish ambition. He is an elder that will, perhaps, want to govern the administration and I am not that kind of a person.
I am an executive president and I know what my responsibilities, under the constitution of the association, are. Maybe the elder you are talking about, is one of those that believe in the association coming to give them money at the end of every month. I don't understand, because I have never, in my life, seen any professional set up that the association will now start to give salary to the elders. What elder? What salary? What salary were they able to give to their own elders? How many of the existing elders now will come and tell me that at a point in time, he was giving money to Herbert Ogunde, or he was giving money to Duro Ladipo or Kola Ogunmola? So it is not possible, we are all in the same profession.
The only thing I can do is what I'm doing, to ensure that the young producers make use of these elders in different productions, make them to be useful, make them to be relevant in their different professions. So, it is always funny if anybody thinks that anybody is coming to give him money. Even how much do they think the association is having? Who is contributing money even in the association? For your information, you may not know that even the association's levy that is imposed to be paid by individual members is not being paid by enough people, and the little they pay, we ask the state executives to use it for running their states, that goes a long way to tell you that I only go out to look for money to move the activities of the association and that's what I've been doing. Anyone of them that has been contributing to the purse of the association , let him come out and tell me. It is funny, I have tried my best to bring elders close to this administration, there's handly anything I do in this association that I don't involve one elder or the other. And I want to tell you something, there is no godfather.
We're all in the same profession, we all meet in the association, I know who trained me, so, that culture of respect we have for ourselves is what we will continue to use. It is not as if the elder you are referring to trained one as an actor. And for your information, I'm a member, a pioneer member of the association, forget about my age. Apart from the foundation level that was done by some members, I partook in the inaugural meeting of the association that came up at Noble Street, Herbert Ogunde's house. I'm an authority when it comes to ANTP. I've been a member of the executives of ANTP since its inception. If we are giving honour to ourselves, we need to, because it is not only your father that you give respect to, you give respect to all that deserve it, but I am not running an administration that is going to be frustrating elders anywhere, regardless of what my professional ethic dictates. I would not do anything beyond that. But I continue to create an enabling environment for the elders, to be relevant in what we are doing and that is why you see the young producers using a lot of them.
In that report, it was claimed that a particular money was given to the association by the government...?
Which money? By which government? For what purpose? I don't understand if I know the money they are talking about. Maybe I will say it, but I am also bold to say it that such elder should come out and publicise such money he or she is talking about. If the person cannot come to the public and openly say it, then the person is a coward. No constitution says I should distribute the association's money.
Frankly speaking, how is the relationship between you and the elders?
I'm highly close to all the elders, except who feels within himself that he's not close to me. I receive advice from them, I carry them along in whatever I do, I get them involved in my meeting(s) with government.
It's quite a long time you produced films, what's happening?
Though I participate in other people's production, I am trying to let people know one thing; must everybody be a producer? The problem I have is the kind of orientation I had, you know I graduated from stage to television, from television to... and so on and so forth. That is the problem, everybody wants to see himself as a potential producer. Apart from that, you must also show leadership by example.
I make a lot of efforts towards reforms, to ensure that we start producing quality films. I have a project in my heart –"Kobiowu," and this project, I cannot spend anything less than 15 million naira on it. I cannot delve into a project that I don't have enough capital to execute. If I have to live by my words, I'm not ready to do any job that's below standard. The evaluation of film production in Nigeria by the National Films and Video Censors Board in 2007 shows that Yoruba films are the best in terms of story lines and context. Is that not a pride, a glory to me and my administration? I'm happy that a lot of reasonable members of the association understand what we are doing.
I have put in place a number of seminars since I became the president. Those people who will not want to develop would never participate. There is nothing you will do that you will not see Muyiwa Ademola, Abbey Lanre, Antar Laniyan, Funke Akindele... The people I'm mentioning to you are among several others that are developing professionally. It is the result of our reforms and a lot of people are still coming out with fantastic projects, just as what I'm working on.
As a business administrator, why did you venture into acting?
You cannot even see me as venturing, it's like I was first participating as a business administrator. I started as an actor wayback 1964 when I was just ten years old. My first television appearance was in the same year, precisely March 27, 1964 in a production titled "Ma kanju ola". Since then, I have been in it. There was need to convince my parents that educationally, I would not disappoint them completely, even though I have disappointed them to some reasonable level. There was no time in my life that I stopped acting. I retired voluntarily as the General Manager of Steve Industry. I was, perhaps, the first and the last African General Manager there.
What is the philosophy of your life?
You remain focused, determined, you must have what you are pursuing. I must tell you something, you take life moderately, that is what I do. I do what is possible and when it's not possible, I don't waste my time. As much as possible, be modest and be humble, and that has always been my watchword.
Your stature and complexion obviously attract fans of the opposite sex, how do you cope?
If you are a man and you don't see ladies trying to call you and talk to you, then you don't see yourself as a complete man. But as an actor, I have a lot of fans, especially from the opposite sex and it all depends on the direction you take such a fan. If a woman, for example, wants to be your friend, why not? But you can still limit it to ordinary friendship. No matter the tricks, if you don't want to go wayward, you will not. When it comes to women, my colleagues can attest to it, I am highly disciplined.
You are known as a responsible man, but you still womanise once in a while?
I don't think so. Can you give me one example, have you ever seen me with any woman? I don't womanise, everybody knows that, go and ask.
How do you cool off?
I so much cherish indoor games; I play draft, ludo, chess, monopoly...indoor games generally with my children, with my wife, when I'm available.
Since you have been in this profession, any regrets?
No regrets till date. I've been part of the people that administer the industry for a long time, I've been part of many government policies, here and there, state and federal. I partake in so many committees. I'm a member of the steering committee of MOPPCON, the Motion Pictures Practitioners Council, a body that is expected to eventually regulate the industry. Apart from being an administrator within the industry, I still know that I have a lot that I will continue to offer until I enter the grave. So, acting for me is a thing for life. I may, at a point in time, reduce my versatility, but I don't mind dying on stage.
Any advice for the upcoming artistes?
Yes, let them try to attain enough training. I hate people who refuse to be trained, that's one problem I'm having. No matter how good you think you are, you still need people to take you through the rudiments of the profession, it is a profession. People are just seeing it other way round, and you check it out, check the list of trained actors and actresses, when you see them acting, you will still see that thing in them. And of course to the ladies, go through normal training and you will not be molested sexually or otherwise.
If you are a trained actress and you know your level, nobody will want to take you out before giving you a role, because they would have detected the qualities in you. They will see the need for them to get you to play a particular role until they think you are the one that actually fits in. So, nobody will mess around with you. I want people to be framed and whoever is coming up should ensure that it is not the interest of money; when you get a script, find time to read it before going on stage or to location. If you are just coming to make money, you will never go far.
Who trained you?
Well, I started my training through Dele Toyinbo, he still lives, but the Ifelodun Travelling Theatre trained me. It was headed by Dele Toyinbo, I call him Alagba Dele Toyinbo. Apart from that, I was trained, and I trained myself. I also attended Lagos School of Drama, where I attained a certificate in dramatic arts, I have attended quite a lot of workshops, seminars. Training is a continuous thing, I still attend developmental programmes, workshops, seminars, even short courses within and outside Nigeria to further develop myself.