I was once paid with a chicken lap —HOLY MALLAM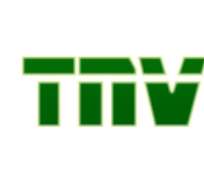 His office has the ambience of a top-flight lawyer and bank manager rolled into one. You would think you are in the wrong place until the PA takes you to the baby-faced Holy Mallam, reclining in a plush seat while tapping, seriously, the keys of a laptop. Looking at Mr Ajibola Adebayo, surrounded by bookshelves, computers and a picture frame of his wife and daughter, you will never believe he sold pure water and was entitled to N50 a day as a university student
He used to mix garri and dry soya beans as there was no sugar, and watched his first TV show in a neighbour's flat. He took Showtime's Amaka Agwuegbo through his life experience. It was eye-opening and humour all the way.
Take us through your background
My name is Holy Mallam (he's looking at the recorder).
Just talk. You don't have to look at the recorder
You know, if I don't look at it, it will look at me. My names are Ajibola Adebayo. My father is from Ogun State, my mother is from Niger State and my wife is from Abia State.
That makes me a 24-karat Nigerian. I have three siblings and I'm the third child from my mother and my father didn't marry other wives so I don't know where the other children came from. I went to Loral Primary School, Festac Town, then Command Secondary School, Jos, and then read Communication Arts at the Lagos State University.
How did you come about the stage name, Holy Mallam?
I was not Holy Mallam initially. It was either Mallam this or that because I could not remember the previous name I used.
The bottom line was that I was a Mallam. About eight years ago, I thought I could do comedy, though I didn't know it was going to be a profession. I used to watch the Sunny Side of Life where Tunde Sanya played the role of a Hausa. Later, I joined a church in Okokomaiko.
The likes of Ultimate Mallam and Alarm Bloo were invited to our church. One day, there was nobody to make people laugh in church and my friends told me to do something. Somehow, I found myself on the stage.
I had like 3000 people as my first audience. Then I thought since I'm a Christian and started in the church, there was a need to have an identity, a name that will cut across and still stick to the Mallam thing. After eight years, Holy Mallam is here to stay. But with a foreign audience, I use Queen's English.
How much was your first pay cheque?
At a Carol Night event in a church at Shomolu, I charged them N500. There were many acts there and I was MC all through the night. I remember it was in the N5 and N10 denomination and I was happy. This was in 2000. After the show, I had to go back to Okoko and all through the journey; I didn't sleep so that my money would not be stolen.
What price have you paid to be where you are now?
To be honest, I have not paid anybody money.
Not necessarily in monetary terms...
I was just pulling your leg. While in LASU, I pleaded with the student fellowships to be part of their programmes. Eventually, one of them, Foursquare Gospel Church, gave me a chance and because it was an outdoor thing, a lot of people got to hear what I said and it was a big break for me.
That was when a group of youths invited me to Shomolu for a carol night. In 1995, as a teacher, I earned N500 monthly. In 1996, as a factory worker, my annual pay was N23,000. Then I joined the USAID through my mother and they refined me there. That first night, I earned N500, I met Evangelist Darlington and he said he wanted to make me.
He introduced me to Strong Tower where Circle of Stars was done. I started appearing on TV and I was very happy. At that time, we didn't have a TV, so I'll go to my neighbour's place to go and watch myself. One day, I went to a restaurant to watch myself on TV. The Igbo guys around turned and said "Nna, na you be that o" and they bought me a bottle of malt.
After that incident, I got invitations and was paid N500. Some paid me N300 and are still owing me N200. Then, I started charging N1000. The coats I used to wear were worse than canopies. In one church, I was paid N1000 and a chicken lap.
I don't know if they used dye on the chicken because the colour was not the conventional chicken colour. At a Festac event, I didn't have money to take me back to Okoko and the organisers didn't have money either and I was paid with a bottle of wine.
Was I going to pour wine for the bus conductors in exchange for my transport fare? But God helped me and someone paid my transport fare. From there, I started charging N2000.
After you anchor some couples' wedding, from honeymoon, they will just take your money with them. A couple once took me to Maiduguri for their wedding. When I got back, I fell sick. In fact, there was a time I called and the child they have given birth to picked the call and I was still asking for my balance.
Anywhere I see them, I'll still collect it because I worked for it. Sometimes, when I go for events, people will look at me and say ''Are you the MC they are talking about?" That would first demoralise me. Some people feel because you are a comedian, you can be talked to anyhow and in Pidgin English for that matter. I am still paying my price. But challenges make you stronger.
Where do you draw inspiration from?
Inspiration comes from God because, without Him, we can do nothing. So I have consciously handed over everything to God because if He called me to be a comedian, then He should be able to help me come up with materials. Again, my wife criticises me constructively.
"Don't say this joke", "don't make it sound like this." You must be exceptionally good to make my wife laugh. So, if I have a new joke, I share it with her and if she approves it, then that joke will go places. If she doesn't, that means I'll work harder on the joke or not say it at all.
How far has comedy taken you?
It gets better by the day. I remember I was an MC for an event which was for Senior Advocates of Nigeria. Nobody told me the dress code, I just went there dressed in black suit and it turned out well. The event was very successful and I exhausted all my call cards that day. I also went to Aso Rock, during Chief Olusegun Obasanjo's regime.
But 1 didn't get to see him, so there was no presidential handshake and cheque. Again, the first time I travelled abroad, I went to KICC, Redeemed Church and House on the Rock, all in London. Everything you see around me - this office, the car, the house, my wife, my daughter and my children. Sorry, my child.
Well, maybe we are expecting another one, but for now, we have a daughter. Everything came through this talent God has given me. Comedy has brought me close to governors, ministers, men of God, ambassadors. I have even been to Ghana.
Any worst experience?
I got to an event and wasn't given any brief.. Five minutes to the start of the event, I was told that I will be the MC. I had prepared for stand-up comedy and we had very reputable Nigerians there. It was not funny as I was vibrating like a mobile phone on the stage. I could not compose myself until we got halfway into the event.
Now, if you want me to anchor your event, you have to give me all the details because the memory of that incident lingers on. Before I go for any event, I must pray. If you get to the stage and you are blank, the brain that got blank will be forced to remember, especially when you remember that your balance is still with them. But I've never been in a situation where I had nothing to say.
Is there a relationship between laughter and health?
The Bible says "a merry heart doeth good like medicine". I'm not a doctor, though. But I did some courses in health, and it has been proved that laughter heals. We have picked that as our motto.
Are there other things you are into apart from comedy?
Holy Mallam Events Limited. My wife and I are events planners. She is my manager. Comedy is not the only thing I do. But for now, I'm known as a comedian and a Master of Ceremony. There are some other projects coming up, which I'll let you know in due time.
In your opinion, who is a fulfilled person?
A fulfilled person is someone who uses his talent and success to positively affect people and the society. And success has to do with the number of people that thank God for your life. A fulfilled person is someone who knows his onions, knows where he is going to and where what he has been enjoying comes from. In my own case, by God's grace, I'll be fulfilled because I'm still in the making.
How do you handle family and job?
When one is getting in the way of the other, I speak to both of them. I say "family, do you want to go shopping?" and they say yes. I tell them to allow me to do this job as it is for our good since money comes in when I work. My wife doesn't have any problem with my work.
What is your philosophy of life?
Whatever it is you find yourself doing, do it well. Above all, be humble because humility promotes continuity, which brings about success. I tell people that life is too complex for anyone to analyse. Above all, the fear of God is important. He looks at the heart before He blesses one.
Your office has the feel of a lawyer and bank manager's office rolled into one.
I noticed that nobody is born big and we are all given the same opportunity. Life has to do with self development. You get to meet and learn from enlightened people or else, you remain in one spot. When you read, you acquire information and power. But I didn't know. I just thought you'll go and people will give you money.
Life goes beyond that. I've attended seminars and we were advised to read. When you read, you'll start understanding things. I read one book and it has changed my thinking. I have experienced poverty before and I don't want to be poor again, so I have books on how to be rich, I have books on holy humour, public speaking etc.
I remember that I used to sell pure water for my mum before going to school and she'd give me N50 per day as a university student. I even did carry kponkpon and six of us will share N260 daily. There was a time we didn't have sugar in the house, so we'll mix garri and dry soya beans and eat. So I don't want to go back to poverty that's why I read extensively so as to grow and develop myself.
How do you relate to your female fans?
When they smile at me, I smile back. When they call and say they are my fans, I greet them back and it ends there. But when they go to the extreme by calling persistently, my wife will answer the phone.