VOTERS REGISTER READY MARCH 2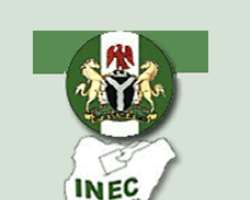 The Independent National Electoral Commission (INEC) said it would publish the preliminary voters' register on March 2.
INEC Chairman, Prof. Attahiru Jega made the disclosure yesterday in Abuja while declaring open a two-day capacity building workshop organized for Civil Society Organizations (SCOs).
Represented by a National Commissioner and Chairman, Board of the Electoral Institute, Prof. Lai Olorode, Jega said there was a consensus among the people of Nigeria to enthrone a credible democratic culture in the country.
He added that it was that desire that triggered the overwhelming turn out of the people for the just concluded voters' registration.
He described a credible voters' register as bedrock for free, fair and credible elections, which the Commission intends to deliver to Nigerians in April.
'As you are well aware, the voters' registration exercise has been concluded successful and display of the preliminary list of voters will soon commence for registrants to make claims and objections. After the display, the official register will be complied and published by March 2nd, ahead of the April elections.'
He also assured that all the machineries needed for a credible election were in place including the publishing of the preliminary list of party nominees, public campaigns by political parties ongoing as well as voter education and enlightenment.
Jega tasked the CSOs to fully mobilize the electorate to vote and show keen interest in the procedure to make their votes count in the renewed spirit of one man one vote, just as they were urged to educate the youth against involving in electoral crimes and violence as that will rub off negatively on the entire nation. Speaking earlier, the UNDP representative on Civil Society Matters, Venis Scotori said the UNDP was committed to the effort of INEC in delivering credible polls in April.
She admonished the CSOs to be above board in the discharge of their functions, saying that as the eyes and ears of the society, they must not be seen to be taking sides with anybody that may be attempting to subvert the wishes of the electorate. 'Your activity will go a long way to determine the outcome of the elections because you will be looked onto to present the facts as you see them no matter whose ox is gored. I dare say your responsibility is enormous,' Scotori noted.
She expressed her hope that the societies would add to the electoral development of the nation as they have been doing in other parts of the continent.