ONDO DONATES 36 SECURITY VEHICLES, 5 APC TANKS TO SECURITY AGENCIES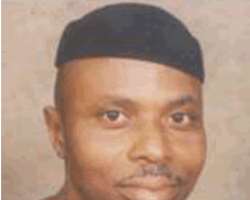 Governor Olusegun Mimiko of Ondo State yesterday donated security equipment worth N1 billion to security agencies to combat the increasing rate of crime in the state.
Some of the equipment procured were: five Armoured Personnel Carriers (APC) tanks to replace the only one given to the police command by the Alhaji Shehu Shagari administration 27 years ago and 36 vehicles for the 18 local government councils in the state.
Others are: 10 High Velocity BMW power bikes, 500 bullet-proof vests as well as communication equipment worth over N51 million procured for the police and the state Joint Security Patrol. Speaking while presenting the equipments to the security agencies in Akure, Mimiko declared his government's zero tolerance for any form of violence saying that it will no longer be business as usual during the April general elections.
He added that all hands must be on deck to ensure that all our political activities are carried out in the most peaceful manner and within the ambits of the law. His words, Even though we have had our periods of challenges, all these agencies have been up and doing in preventing further perpetration of crime in the state. I equally challenge you to ensure that Ondo State.
'It is often said security is expensive, but indeed insecurity is more expensive. In the same vein, proactiveness and intelligence are cheaper and more effective than crime combating. The fact that prevention is better than cure informed the need for the modern approach to security,' the governor said.
He added that the Joint Security Patrol, comprising all the security agencies in Ondo State was an initiative aimed to further fortify security in the state, which was established in the wake of crisis in the southern part of the state.
'The JSP offices at both Akure and Okitipupa were recently renovated while a new office had been constructed at Ikare Akoko. These offices, which are equipped with modern communication gadgets served as the co-coordinating centres for the activities of the patrol teams and the vehicles for effective patrol.
'Our government is currently considering the introduction of community policing which is now a globally acclaimed approach to ensuring an efficient security of lives and property into its security networking. The community policing involves the grassroots and it is an all-embracing strategy which engenders a collective responsibility on everyone,' Mimiko added.
In his address, the Inspector General of Police, Mr. Hafiz Ringim threatened to deal ruthlessly with any police personnel caught misusing the items because 'internal security is capital intensive and is the responsibility of all and sundry.'