Court threatens to jail NFVCB boss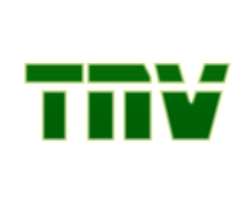 Justice Peter Olayiwola of the Federal High Court in Enugu, has threatened to imprison the Director-General of the National Film and Video and Censors Board, Mr. Emeka Mba, for harassing and arresting members of the Incorporated Trustees of Movie Makers and Marketers Association while their matter was pending before him.

Justice Olayiwola issued the threat on Friday, following complaints from the lawyer to the movie makers and marketers, Mr. Victor Ozioko.
Ozioko had claimed that despite the pendency of the suit, the censors board went ahead to raid his clients' shops at Onitsha and arrested their customers and salesgirls.
The development prompted the judge to rule that, "If the censors board continues to raid while the case is still pending in the court they will be risking jail and I will not hesitate to send them to jail."
Ozioko added that the arrests and intimidation were ongoing even when the two parties had agreed to negotiate an out-of-court settlement.
The lawyer also claimed that the agents of the board took his clients to an unknown destination, where they were detained from July 24 to July 28, when they were arraigned before an Area Court in Makurdi, Benue State.