MOVIE PREMIERE:STONE FACE THE FIRST ECOWAS FULL CAST MOVIE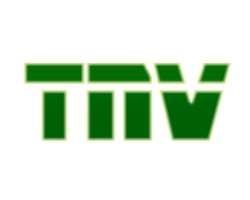 Faced with abject economic poverty, Nadia Buari, the protagonist of Stone Face, a Jet Set Entertainment production had two options. Sell her body in exchange for a few crisp Naira notes or continue to suffer economic discomfort. But that is not all, to add to her stress, her beauty and intelligence attract more trouble than she is equipped to cope with. Thus she finds herself on collision course with the Vice President's daughter inadvertently because her boyfriend has developed a yet undefined romantic interest in her.
According to Kemi Otegbade, Heartlink Events Boss, Nadia Buari's reaction to unwarranted hatred is capable of psychologically liberating individuals who in offices, market places, and other business environments find themselves fighting a battle of survival and self preservation.
Back to the issue of Nadia, she is eager to avoid "under skirt woman resources marketing" and is so down to earth, she decides to borrow money rather than steal and excel through hard work.
The Heartlink Events and Human Resource Consultant explained further that in society, "Man" within this context, symbolic of human beings in general, is faced with various day to day challenges and the way these problems are handled determine to a large extent the ability of the individual technically referred to as a brand to become a social, economic, political, religious success, failure or a societal nuisance as in the cases of Nadia and Uche Jombo respectively.
Kemi explains that while Uche Jombo, the spoilt daughter of the Vice President causes so much havoc, Nadia on her part was busy trying to make the society a better place. But by and large Uche gives the story a refreshing comic twist that drastically neutralizes the tension generated by mass killings verbal and physical warfare. She urged movie lovers and professionals in the movie industry to be part of the Stone Face premiere scheduled to take place on August 16th, 2008 at Silverbird Galleria.
Stone Face feature artistes such as Nadia Buari from Ghana, Ramsey Nouah and youthful Uche Jombo, from Nigeria, Adrienne Koutouan and Ahmed Souaney from Cote D' Ivoire to mention a few. The movie was directed by Emeka Nwabueze and Simi Opeoluwa's House of Marco did justice to post production..