OUR TASK FORCES HAVE GENERATED OVER N9BN REVENUE - TAHIR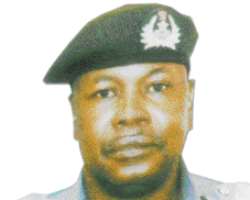 Tahir
When the late last year management of the Nigeria Customs Service (NCS) set up two task forces to check the influx of contraband into the country and to block revenue leakages, the move elicited wild condemnation, particularly from importers and their allied freight-forwarders .
But Assistant Controller-General of Customs (ACG), Tahir Musa, whose office supervises the bodies,  says the criticisms were to be expected as nobody ever relishes a tax collector. To him, the end has justified the means as the two special units have not only minimized smuggling but have evidently added over N9 billion to the government's coffers.
Musa Tahir, the ACG, Headquarters  of the Service who says the task forces are not in any way constituting hindrances  to cargo clearing process,  also touched on other issues during an interview at his Abuja office, recently.
Excerpts:
 
Task forces
Right from the inception of the current management of the Nigeria Customs Service headed by Alhaji Abdullahi Dikko, he made it emphatically clear that it was not going to be business-as-usual for smugglers and revenue evaders. What we did was to first of all embark on public campaign to enlighten the concerned stakeholders on the need to embrace the new wind of change.
I will say that that strategy recorded tremendous success, but you still have a handful of recalcitrant elements who will bend the rule at all cost… that is why we are where we are now. So far so good, we have seized over 72 containers and had recovered over N9billion.So it has been so good for us.
Freight forwarders/importers
Let's get this very clear: Nobody ever loves a tax collector, but the job has to be done anyway. As it has been with similar ad-hoc creations like ours, there was no way we would have been received with fanfare. Naturally, task forces or special assignments are always received with some level of ambivalence. But eventually when they get to know our mission, they will always welcome us. We will do our assignment and go, since our assignment is not a permanent one. Now they have seen what we have been able to do within such a short time with the seizure of 72 containers, including 39 jumbo boxes of textiles at the airport.
Delay in clearing goods
No! I disagree with you on that point. Things are moving smoothly. Is there any complaint by anybody at the port over the activities of the task force? The answer is no! Those who are complaining are those who have something to hide-particularly at the seaports Nobody is complaining of any delay. We have not delayed anything. Our automation process is moving perfectly without any hitches.
Allegations of extortion by the task force operatives How can there be extortion if we can achieve this much? However, there is no ruling out the chances of people making frivolous allegations due to their selfish reasons. If there is any such case with proven evidence, they should let me know and I tell you, we shall take a very decisive action on such offender. We would not condone such indiscipline because as I used to tell you, the management of the service has done so much by way of officers' welfare. As you witnessed at today's event (The International Customs Day held in Abuja), the CG was generally acclaimed and called Mr. Welfare. He has done so much for the officers by way of welfare. But any recalcitrant officer who is found wanting in his duty would be ruthlessly dealt with.
You were a witness when we paraded customs officers in Apapa who were involved in shady activities. We would not tolerate that. The CG is doing his best to at least make sure he meets some of our welfare challenges to the extent that we are all grateful to him and the only way we can do that is for the officers to do the right thing. I implore you to let us know if there is any officer involved in any unwholesome activities and we shall take appropriate action.
We will not only investigate and discipline such erring officer; we would prosecute him as well.
Public awareness
We have done a lot towards that direction. You will remember that I came to Lagos last December to meet the stakeholders about the activities of the task force. Also other senior members of the management had made similar trip to Lagos to meet with the port operators. It is all geared towards sensitizing and educating the port users about the activities of the task force. I want to reiterate once again that if there is any complaint  at all with proven evidence, they can even reach us clandestinely and we shall investigate and if anybody is found wanting, we will deal with such a person, I assure you of this.
Overlapping functions
The task force which I head has an operation that has to do with anti-smuggling activities in the ports. The other task force you referred to (Operation Chinaka) has a duty to patrol our borders and check smuggling activities. In view of the security situation in the port, management found it necessary to send a special squad there and complement the efforts of the Area Comptrollers in those areas. That is the area of difference between the two bodies.
However, the management has now decided for ease of operation, to appoint another comptroller to take over Lagos operations while another one will handle Port Harcourt zone. We have to decentralize the operations of the task force because we want the officers to be closely monitored to ensure that they do not do anything contrary to the directives of the service.
Task force on illegal importation
That task force you refered to have nothing to do with the Nigeria customs service. I don't know where they come from and I don't think I should comment on it. However, I know that that task force has been disbanded as we speak. I don't know where they got their powers from and I don't know what they were doing.
Physical examination
We have two controllers supervising this group. If they are convinced that there are not enough men on the job, they would have informed the authority and they would have been given the go ahead to co-opt more officers into the task force. The emphasis is for customs trade facilitation, and we will not do anything that would disrupt this objective, even as, in doing this, will not also compromise the security of the nation.
Seizure of textile materials
The Nigeria customs service does not take directives from the pages of newspapers. We receive our fiscal policies from the Ministry of Finance. Anytime we receive this directive you are talking about from the ministry, we will comply. As of now that I am talking to you, we have not received any directive to that effect from the ministry, but the moment we receive it, we will implement.
Does it then suggest that textile materials still remain banned as far as customs is concerned?
I cannot confirm that one to you. What I know is that Customs has not received any paper from the ministry directing the service to unban the product. However, information reaching me suggests that the service will soon receive the circular to that effect.
But if an importer has a textile and declares it as spare parts, that is in violation of section 46 of CEMA (Customs and Excise Management Act). That is false declaration and liable for seizure.
Serving Customs officers operating discretely as clearing agents?
It is illegal!
Tenure of task forces
As soon as we have accomplished the task for which the task forces were created, we will disband them. The task is that containers are properly examined; ensure that prohibited good are not brought in, to ensure that correct duties are paid. …There were several task forces which have operated before and when they completed their tasks, we had always wound them up. Once our task is accomplished, we wind it up.