Roforofo in Delta…. As Uduaghan Probes Sam Obi, Former Acting Governor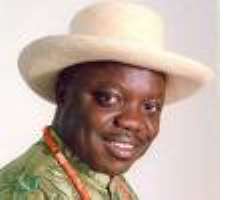 Huhuonline.com http://huhuonline.com/ can authoritatively reveal that all is not well between the Governor of oil and gas rich Delta state , Dr. Emmanuel Uduaghan and the former Acting Governor, Prince Sam Obi as the latter's three months administration of the state has attracted  probe into alleged increase in wage bills, looting and other related acts. Prince Obi, who is alleged to have purchased two bullet-proof jeeps for N140 million, one for himself and the other for his wife, Evelyn is said to have travelled out of the country with his family and to return in February to resume and preside as Speaker of the State House of Assembly after a long legislative break.
The circumstances surrounding Obi's imprudent expenditure has also generated hitches among members of the state executive council, including Governor Emmanuel Uduaghan who, on resumption of office discovered that a lot of government actions were allegedly carried out without due process during the three-month stay in office by Prince Sam Obi, after the Appeal Court in Benin nullified Governor Uduaghan's election.
A three-man panel headed by the Chief of Staff , Government House, Mr Solomon Areyinka, has been set up to look into the cause of increasing wage bills during the Obi occupied the office.
Obi, who was the Speaker of the House of Assembly before he became acting governor, is also accused of hurriedly securing a loan of N20 Billion on behalf of the state, and using the state House of Assembly as a devious device. The loan, said to have attracted wide condemnation from notable Deltans was purposely converted into largesse for himself and his legion while he was acting as governor.
Obi is alleged to have lied that the loan was required to complete on-going projects and meet other administrative challenges.
The erstwhile acting Governor, while reacting to the allegations through his Chief Press Secretary, Mr. Fred Odu, in a telephone interview with Huhuonline.com said 'the allegations does not have anything to do with financial misappropriation but only on bloated wage bill over appointment and employment of some principal officers.
'The former acting governor will in due course make a public statement on the matter as he has returned from his overseas trip. The issues bothering on the probe are complicating but have nothing to do with looting of the state treasury. 'The probe panel presently headed by Arenyika does not cover that of the purchase of two vehicles worth about N140 million. It is basically set up to look into the issue of appointment of persons that has affected the wage bill. My boss is angry that the matter has become a public discourse'.
A Government House source has also confirmed that Areyinka's team had discovered unauthorized appointment of staff, duplication of names on payroll and ghost workers, an act allegedly authorized by Obi during his short stay in office, adding that the controversy surrounding Obi's actions had informed Uduaghan's decision to sack all his Special Advisers, Special Assistants and Personal Assistants.
Uduaghan, had via letter signed by the Secretary to the State Government (SSG), Mrs. Beatrice Omeni sacked the Special Assistants who number well over 400, including the 42 that were appointed by Obi.
The statement which says their sack was necessitated by government's effort to deliver on its targets urged all affected officers (Senior Special Assistants to the Governor, Special Assistants to the Governor, Political Assistants to the Governor, as well as Political Aides to the Governor) to return all government properties in their possession to the Permanent Secretary , Directorate of Government House Protocol.
Sources close to Governor Uduaghan also say that a retinue of political aides allegedly deployed from the House of Assembly to Government House without due process by the former Acting Governor have been redeployed to their former place of work.
Huhuonline.com has also gathered that embittered Governor Uduaghan is set to effect some changes in his cabinet as he has declined to convene a meeting of the State Executive Council (SEC), an indication that he is set to sack the commissioners he inherited from then Acting Governor, Sam Obi.
The number of commissioners which was about 27 before November 9 rose to 35; a figure which Governor Uduaghan described as senseless and resulted in massive duplication of administrative portfolios.
The governor had recently convened an emergency closed-door meeting with Permanent Secretaries of Ministries and Directorates at Government |House, Asaba, authorizing them to update their files for possible probe.
Uduaghan is said to have been highly embarrassed by the appointment of several commissioners, advisers and special assistants by Obi, especially at a time of public outcry over high cost of governance.
A source close to the governor, who pleaded anonymity, explained that Uduaghan who customarily holds weekly executive meetings on Thursdays has postponed it indefinitely.
'He was scheduled to have held the very first of such meetings on January 13, but cancelled it. He also refused to convene meetings for January 20 , 27 and February 4 .
"It is quite obvious that the governor doesn't want to have anything to do with Obi's men. In fact, he would have long dissolved the cabinet save for the fact that in the last couple of weeks he has been travelling round the country canvassing support for President Goodluck Jonathan ; and also it is an election year. He is just pretending to tolerate them; but very soon he will act.
"He is still perusing the state's accounts to be able to reconcile it with the projects that were executed for the two months he was away. Although both Uduaghan and Obi belongs to the same PDP, he is most likely to announce the dissolution of the cabinet once he is fully settled in Asaba'.
It has also been alleged that Uduaghan's silence over the embattlement of his former SSG and Delta North PDP Senatorial candidate, Dr. Ifeanyi Okowa during the party primaries, was due to the role Okowa played as political godfather to Prince Obi while he acted as governor of Delta state.
A ccording to reliable sources, 'Uduaghan's worry is hinged on the fact that Okowa as a man who had been in government with him since 1999 did not deem it right to advice his political son, Prince Obi in the governance and administration of the state'.
But for Engr. Emmanuel Odafe Igbini, a former Delta state governorship candidate of the Peoples Redemption Party (PRP) in April 2007, it is unconstitutional for Commissioners and Special Advisers appointed by the former Acting Governor, Hon. Sam Obi to remain in their offices to carry out functions on behalf of the government and people of Delta after Obi had left office and handed over to Governor Uduaghan.
'Their appointment became invalid at about 5pm of January 10, 2011 when the Chief Judge of Delta State administered the Oath of Office on Dr Uduaghan Emmanuel as Governor.
'These actions of the Commissioners and ex-Special Advisers are totally provocative, unlawful, unconstitutional, gross disrespect and desecration of the Supreme Constitution of Nigeria . They are impersonators and whatever actions and functions they have been carrying out since January 10, 2011 remains, criminal, unlawful, and null and void. The contracts they have signed after January 10, 2011 remains illegal, null and void.
Ignini said the actions of the commissioners and former aides appointed by Prince Obi are contrary to the provisions of the Nigerian Constitution which stipulates in Section 192 (1) that: 'There shall be such offices of Commissioners of the Government of a State as may be established by the Governor of the State'.
Section 192 (2) states that: 'Any appointment to the office of Commissioner of the Government of a State shall, if the nomination of any person to such office is confirmed by the House of Assembly of the State, be made by the Governor of that State...'
Section 196 (1) states that: 'The Governor of a State may appoint any person as a Special Adviser to assist him in the performance of his functions'.
Section 196 (3) states that: 'Any appointment made pursuant to the provisions of this section shall be at the pleasure of the Governor, and shall cease when the Governor ceases to hold office'.
'I therefore demand that Governor Uduaghan Emmanuel immediately and unconditionally, sack all these impersonators (Commissioners and Special Advisers) and without delay send to the Delta State House of Assembly, a new list of his Nominees for Commissioners and Special Advisers for screening and confirmation.
'If this constitutional requirement is not immediately complied with by Governor Uduaghan, I shall have no option but to approach a Court of Justice to challenge his occupation of the Office of Governor of Delta State. Delta State must be governed only in accordance with the provisions of the Constitution of Federal Republic of Nigeria', he counselled.