EXPECT CHANGES IN NNL- OCHIAGHA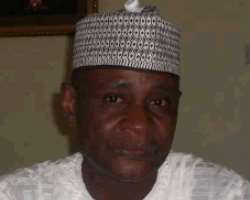 •Maigari
Member of the newly constituted board of the Nigerian National League, Sir Emmanuel Ochiagha, has assured that with the coming on board of the new executive board of the NNL, changes are definitely to come the way of the league in the country, which has suffered a lot of set backs in the past.
Ochiagha, who stated this moments after the new board was inaugurated last Saturday in Abuja noted that with the calibre of people in new board, the road for a new national league has opened.
He added that the main task of the board would be to ensure that a league stands on its own where it will have a conducive environment to executive its work without any hindrance, adding that it had earlier been understaffed with no office of its own.
The seasoned football administrator, who was also returned as the vice chairman of Imo State FA noted that the board must pursue vigorously the task of getting a corporate sponsor for the League to alleviate the sufferings of the various clubs.
'It is a fact that the league has suffered in the past without sponsors for years. But we have to give ourselves the task of re-shaping the national league by making it stand on its own for corporate sponsors to be attracted. We have begin work immediately because I know that a lot is required to achieve the desired transformation,' stated the Imo FA vice chairman, who praised the club owners for voting in men that can deliver in the board.