Women, salt of entertainment industry worldwide - X-Project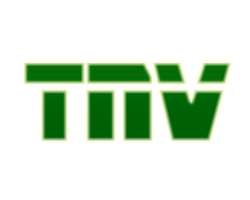 From Left: Saliu, Azeez and Wunmi
Two Sierra Leoneans fled their war-torn country to fuse with a Nigerian and the result is X-Project
X-Project, what's the X stand for? Why not Y/Z Project?
Extreme, X-treme, X-project. It's an abbreviation. Extreme, as a group, is focused on a long-term project. We plan to be around for long. The name is quite deep.
How long have you three been together?
About eight years.
Project, what project again are you talking about?
Our project basically has to do with music itself, getting it done the way it should. This comprises of good compositions, stage, videos and other stuff.
Lorile is considered raw. What's your definition of good music?
Azeez: It's those who don't understand music that'll say "Lorile" is raw, it is not. It's not every streetword that's raw, "Lorile" is just a streetword for a girl who is well equipped.
What do you mean equipped?
Well shaped. What you use to call figure 8 in the past.
How did you guys meet?
We met in Lagos during the Lekki Vanity show in the year 2000.
And what is the connecting power among the trio?
God, that's the connection. We so much believe in Him and that our coming together is for a purpose.
What are your names?
Akinwumi Akinwoye, Nigerian. Azeez Kamara, Sierra Leonean and Sallam Umani Sindi, Sierra Leonean
Who composed "Lorile" among you guys?
We all work together on each composition, it's not a matter of any single member composing a particular song. That's why we are a group.
What motivated the composition?
It's a slang , street guy explained its meaning to us. Like we said, its a slang for well endowed babes.
Where has that particular number put X-Project?
Right in the hearts of millions of Africans ."Lorile" is the song of the moment. It has earned us awards, shows and special deals. That's how the song has been good to us.
Why are there no other popular tracks in the entire album?
There are other tracks too, the whole album is doing well out there.
What other tracks would that be?
We don't want to single out any track, "Lorile" just happened to be the most popular track for now, but the entire album is doing well.
The dwaf that appeared in the video of Lorile, how much did you pay him?
He is a member of X-Project. Everything we do is always together.
Where was the video shot?
Ikeja.
And how much did the video set you back?
Over four million. Everybody knows DJ Tee does not charge less than a million for a shot and we had over seven shots in the video. It was costly, but worth it.
How much do you charge to appear in shows?
One, 10 million, whatever. I could charge anything, but it's better and more professional if you go through our manager. We won't say we charge this or that much, but our manager knows best.
What's your impression of Nigeria's music industry?
Of course its growing, it can only get better. Young artists are being discovered regularly, it shows Nigerians have begun to accept Nigerian music. With time, foreign music will be alien to Nigerians. Funny thing is the trend is same all over Africa. Once that happens, that is when we eventually have got there, more money will circulate in the industry. Last year, it was 9ice that the industry trusted forward. This year, it's us, X-project. Only God knows who will be discovered next year.
How long have you guys been in the industry?
For about 11 years now, individually at least. It wasn't until 2000 that we came together as a group though.
For how long do you expect Lorile to top the charts?
For as long as another track displaces it form the chart. Lorile will give other acts a run for their money. We are already preparing for the KORA Awards in Cross River. Whether it is 2Face, D'Banj and others, we are red hot, fired up for the $1m at stake.
Can you guys produce another hit?
Of course we can. We are already working on our next album and we have more hit numbers than we have in our debut album.
When is the album due?
Not until the end of the year. We have a standard and we won't rush into producing anything less.
How has it been with X-Project financially?
We are doing great. Now, we could afford things that we couldn't in the past. We are evidence that the music industry is starting to perform. In a matter of years, the industry will beat oil to the second place. The price of oil will fall in the future, while that of entertainers will rise.
Sincerely, how many copies have you sold?
Close to two million copies. It is still selling.
Following the success of Lorile, has any girl approached any of you guys to confirm if
you are as hot as you claim?
We don't go to the extreme with out female fans. Yes, some of them come strongly to us after events, but there is a limit to what artists should do with their female admirers. It's not very common that Nigerian artists mess around with their fans, X-Project won't be the first to start such. We have our girlfriends. They understand the industry and the need to allow our fans to have fettered access to us. The female fans especially are the salt of the industry. Show me a star and I'll show you the female fans that make him tick. This industry is solidly oiled by females, nothing more.
Educational Background:
Akinwumi: I had my primary and secondary school education in Lagos and Ondo state. I also studied Industrial Relations at the Lagos State University, LASU.
Azeez: I had my basic education in Freetown, Sierra Leone, but had to leave because of the war.
Saliu: I also attended primary and secondary schools in Sierra Leone, but earned a diploma from ESTU.