YANN MARTEL ENDS CANADIAN PM BOOK CAMPAIGN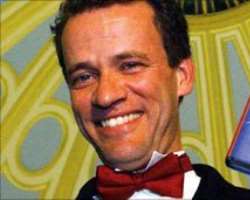 Yann Martel's The Life of Pi was awarded the Booker prize in 2002
Award-winning author Yann Martel has announced he is to stop sending books to Canadian prime minister Stephen Harper after nearly four years.
"I've been doing it for close to four years now and I want to move on," he said in a public letter to the leader.
Martel, whose novel The Life of Pi won the Booker prize in 2002, began sending books to Mr Harper in April 2007 in a bid to boost his love of literature.
This week, however, he declared he was halting his "fruitless book-gifting".
"I'm tired of using books as political bullets and grenades," he said on the dedicated website he set up to record his campaign.
Continue reading the main story
'
Start Quote
Corporations come and go, leaving hardly any trace, while art endures'
Yann Martel
"Books are too precious and wonderful to be used for long in such a fashion."
According to the author, Mr Harper never responded personally to any of his correspondence.
Martel said his aim had been to highlight the importance of Canada's culture, adding that books, film, music and dance were just as important as business.
"Corporations come and go, leaving hardly any trace, while art endures," he wrote in a letter posted on Monday.
"We work, work, work, but what mark do we leave, what point do we make?" he continued.
"People who are too beholden to work become like erasers: as they move forward, they leave in their wake no trace of themselves."
The 100th title to be despatched to Mr Harper is Incendes (Scorched), a play by Lebanon-born writer Wajdi Mouawad.
"I wanted to end on a strong note," wrote Martel on his What is Stephen Harper Reading? website.