RETRIAL TRIBUNAL NULLIFIES OSUN SPEAKER'S ELECTION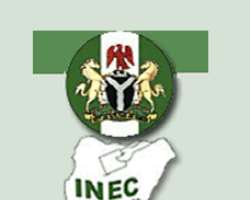 Shock pervaded the courtroom of Osun State Election Petition Retrial Tribunal, sitting in Osogbo yesterday, as it nullified the election of Speaker of the State House of Assembly, Mr. Adejare Bello.
 Action Congress of Nigeria (ACN) candidate in the election, Alhaji Kamorudeen Akanbi, had approached the then election petition tribunal headed by Justice Thomas Naron, complaining that Adejare Bello was not returned as winner with a majority of lawful votes.
 While the first tribunal struck out Akanbi's petition, the petitioner headed for the Court of Appeal, Ibadan, where the decision of the lower tribunal was set aside for miscarriage of justice and a retrial was ordered.
 After over three years of litigation, the retrial tribunal led by Justice Patrick Elechi, ruled yesterday that the April 14 election into the House of Assembly was marred with violence, multiple voting and over-voting.
 Arising from these findings, the tribunal declared Bello's election null and void and ordered that a rerun election be conducted within 30 days.  Bello, who had been heading the Osun State Parliament since the 2007 polls as Speaker, was representing Ede-North State Constituency.
 Reacting to the judgment yesterday, Special Assistant on Media to the Speaker, Mr Olumide Ajayi, said there was still room for appeal and as such Bello still remains the Speaker of the House.
'He accepts the judgment in good faith and has asked his lawyers to explore his right of appeal. Until the Appeal Court affirms the judgment or rules otherwise, he remains the Speaker of the House of Assembly. He still has four months to complete his tenure,' Ajayi said.