INTERVIEW WITH BOLAJI AROMIRE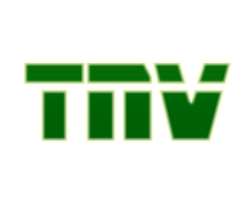 Bolaji Aromire (23 years) is the first son and first born of Late Yoruba movie icon,
Alade Aromire. The graduate of Computer Science from Lagos State University who is Nigeria's youngest musical video director works as producer, director and computer and graphics executive at Yotomi Television and TV owned by his late father. In this interview he spoke on how his father died, his businesses, the mysterious death of his brother who died 2 month before Alade Aromire and what happens to his yet to be released movies.
How did the unfortunate incident that led to your father's death happen?
It happened on 4th July when he was coming from where he is building his house which he planned to relocate to on 16th July, 2008. He had gone to inspect construction works going on at the building site. According to the man who accompanied him and was in the car with him he said a car swerved towards his jeep and in his attempt to avoid being hit by the car he got into the lane of a trailer which hit his jeep from the rear. The jeep somersaulted thrice around the Eyo masquerades statue after Berger Bus stop along Lagos-Ibadan expressway.
Where will he be buried?
He will be buried in his house at Magboro on 18th July but burial arrangements will
commence on Thursday 17th July. There will be prayer sessions at LTV 8 Ground,
Agidingbi, Ikeja. On Friday 18th he will laid-in-state at the National Theater after
which there will be a motorcade procession to his house at Magboro, by Lagos-Ibadan Expressway where he will be buried by 1.00pm.
Did he prepare you for the task and challenges you are facing now?
He did his best possible for his family while he was alive. He has done all he could
do while he was alive I am now faced with the challenges of continuing his legacy. He prepared all of us by making us develop our skills. We started everything he did together. I am not alien to all his endeavours. He sought my advice in everything he did. He made sure I gave my suggestions to all he did including Yotomi TV, TV3 and everything he had.
How do you intend to manage all he left behind?
Apparently it is a big task. I cannot do it all alone. I will need people that will be God fearing and trustworthy. Some people will definitely see his death as an opportunity to be selfish or embezzle funds but I am sure that God will give me the wisdom and strength to handle all he left behind.
How far is it true that his junior brother also died into an auto accident on 31st May, 2008?
It is true he lost his junior brother, Jubril born of the same mother also died in an
auto accident on Lagos-Ibadan expressway on May 31st. He was travelling from Warri to Lagos. He was a banker.
Do you suspect the deaths have to do with spiritual attacks?
I personally I don't think it is has to do with any spiritual attack. If God says it
is time for anything to happen nothing can stop such thing from happening. I don't
think anyone can do anything without the knowledge of God. Even if he was attacked and God says he will not die he would have been alive. And if God says it is time and he does not step out of the house what ever will be will be.
What becomes of his Yotomi Golden Estate?
Everything he planned will still continue about the estate. Moreover he was not the
sole owner of the estate. The estate is a partnership venture between him and Miracle Properties. There is no problem about the estate. In fact construction work is going on at the estate site as I speak to you. The only thing is that we will all miss him.
Which aspect of his endeavours will you be handling?
I cannot say precisely what will happen now until he has been buried.
How is your grand mother taking the deaths of his sons?
This is not the best of time for her. I don't want to see her to aggravate her agony.
She had to be relocated. I know she will be in pains and shock.
How many children was he blessed with?
We are 6 children and expecting another baby from my step mother.
Do you miss about his death?
I miss about about him. It is like half of my body has left me. He supervises all I
do including those that I am commissioned to do. He corrects me and gives me advice but there is no one to do that now.
There are also insinuations that before his death he had problems with land speculators over the estate land…
I don't know anything about that. It is not true. That is a rumour.
What are your plans to sustain everything he left behind?
I will make sure the legacy he left behind continues. All my father had plans to do
but could not accomplish God will help us so that there will not be any set back for
us. The works he did especially the movies will promoted as much as possible. By the grace of God there will not be any problem.
There are movies your father produced which are yet to be released. What are your plans for the movies?
There about 4 movies he has produced which are yet to be released. He has given
titles to the movies but we will put finishing touches on the movies and release them to the public. Everything will happen after the burial. He also produced an audio gospel album which will be released on 16th July, 2008. It is entitled Redeemed Praise.
About 5 years ago you were Nigeria's youngest musical video director can you tell us some of your works?
I am not only involved in musical video direction I also do animation on videos. I
responsible for the graphics, montages and production design works on Quest TV. I have directed videos for Alhaji Ayinde Barrister (Reality and Questionaire), Lady Evasngelist Dunni Olarewaju (Opelope Anointing) and other artistes.
BY Taiwo Obatusin for http://www.nollywoodgists.com ( EXCLUSIVE )