Nollywood Actor Ifeanyi Dike Critically Ill: Diagnosed of kidney failure and urgently needs your help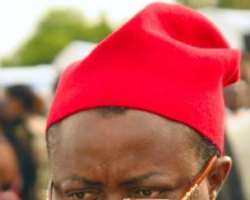 Multiple sources are telling us that one of the founding fathers of Nollywood Ifeanyi Dike has been diagnosed of kidney failure and urgently needs to go for surgery abroad. And those close to him say the needed surgery will cost an estimated sixty thousand US Dollars ($60,000).
Dike who is the Chairman, Board of Trustees of the Actors' Guild of Nigeria has been battling with the illness for about a year now and needs your assistance which will go a long way in helping the Nollywood actor-producer battle this ailment.
Close friends are now running round, speaking with industry stakeholders and Dike friends/associates, in a desperate bid to raise the money for him to get required medical attention overseas.
'You know i'm a shy person, so I have been trying to solve the problem on my own, but now that it has drained my pocket, I have no choice than to seek help from friends', a struggling Dike was quoted saying.
To help Ifeanyi Dike please make your kind donations to:
A/C Name: IFEANYI DIKE
A/C No.: 003402010001281
Bank: FIDELITY BANK PLC
Enquiries: +2348035491333, +2348033333051
Let him know you got this through www.nollywoodgists.com