Not A 9ice One for 9ice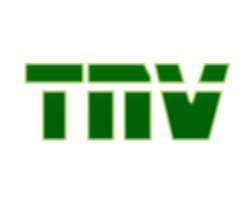 Except he has a good reason to advance, 9ice, whose song, 'Gong Aso' has practically taken over the airwaves may soon be in search of a good lawyer to defend him in case Nigerian Breweries, brewers of Star beer, sponsors of the Startrek concert, decide to slam a breach of contract action on him.
He was said to have collected performance fee from the company to perform at the Awka, Anambra State and Abakaliki, Ebony State versions of Startrek, which came to a close last weekend in the two South East states. But rather than abide by the contractual agreement, 9ice chose to travel to London on the bill of Celtel Nigeria to participate at the star-studded Nelson Mandela 90th Birthday Concert held at Hyde Park last Friday. Not only did he shun Startrek Concert, he did not dignify the organisers by informing them ahead of time that he had decided to go the way of Mandela birthday concert that featured the likes of controversial Grammy award winner, Amy Winwhouse, Eddy Grant, Will Smith and wife, Jada Pinkett-Smith, Sugarbabes, Suzanna Owiyo, Sipho Mabuze, Johnny Clegg, The Children of Agape Choir, Loyiso, Leona Lewis, and Emmanuel Jal, a former child-soldier turned Reggae musician and the wonderful Soweto Gospel Choir that provided back up for most of the artistes. It was not until 5 p.m. on the day of the Awka concert that it dawned on Nigerian Breweries Plc., officials that 9ice was in far away London. But rather than dwell so much on the disappointment, 2short, who accompanied a fellow act to the show was hurriedly prevailed upon to take the place of 9nice and interestingly, he did so well that he was declared 'the musician of the concert' and has subsequently performed himself into the line up for the forthcoming Star Megajam scheduled for December, while it is very doubtful if 9ice will ever be considered for any Nigerian Breweries organised or sponsored event.