UNION BANK SACKS 13 OFFICERS OVER UNIONISM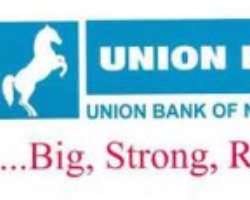 NLC, local unions brace up for showdown
THE management of Union Bank of Nigeria Plc yesterday sacked 13 of its senior officers for not reneging their participation in union activities it directed all workers to comply with last week.
The 13 laid-off workers comprise senior and middle-level managers who are members of the Association of Senior Staff of Banks, Insurance and Financial Institutions (ASSBIFFIE).
The bank's Managing Director and Chief Executive Officer, Mrs. Funke Osibodu had directed last Thursday that the senior and junior unions in the bank cease to exist forthwith because they were engaging in 'unlawful operations.'
She had added in the widely circulated notice copied to the Central Bank of Nigeria (CBN), Nigeria Labour Congress (NLC), the Ministries of Finance and Labour, the State Security Service (SSS) and the two local unions, that any worker not comfortable with the directive had the option to seek legal redress: 'The best option should be for them (unions) to go to court. If they decide to disturb the operations of the bank, we would not take it easy with them. Our customers who are beginning to be concerned about our services are our concern…'
But the local unions last night directed the sacked workers not to sign for the termination letters and began making frantic efforts to bring in the NLC, which last Friday, gave a seven-day ultimatum to the bank to rescind the letter of cessation of activities of the unions.
The unions have also asked their attorney at law to file lawsuits at the court, as one of the union workers put it yesterday, 'to stop Osibodu in her tracks before she killed the bank.'
Efforts to reach the management of the bank for their own side of the new development last night were abortive.