I needed to say goodbye to Europe -Sandra Ugunma, Chika Restaurant boss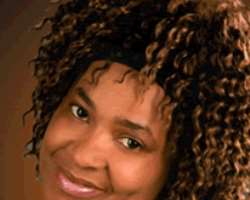 ••Sandra

Nigerians are special breed. Anywhere in the world where a Nigerian is, his religious, social, psychological beliefs are evident around him. And this attributes are factors that help shape his penchant to succeed in whatever he does.
The story of Sandra Chika Ugwunma is a study on determination, resilient and triumph.
She was in primary six in Kaduna when the periodic crisis rocking the State got to a head at that time. The tragic fate that befell non indigenes and people of another faith in the Zagon Kataf riot, made Ugwunma to abandon her studies and seek refuge in far away Germany some years ago. But today, the story is different. She is a household name in Germany running the oldest and popular, Chika Restaurant in Hamburg-the port city of the world.
Her restaurant boasts of all kinds of food you can think of. African, Asian and Europeans.
Having lived in Germany for 12 years, the fair complexion beauty told us how she started.
'I started in 2000. It is not when I came that I started. I have worked in a hotel as a bed dresser. It was hard. I did it for two years. I can work with my hands that is why they call me Chika fingers because in life without your fingers, you have nowhere to go. It is not easy to achieve what you want in life. When you are home, you are told that in Europe, you can achieve everything. It is not easy. You have to start from the scratch. We work in summer and winter. When you come from Africa, you would be in the winter.
At that time, I didn't have the right to open a restaurant. I was doing it like canteen. When I make my food, I carry it in a cooler on my head, selling it discreetly. But today, I am the oldest restaurant owner in Hamburg. I was the first to open a restaurant here.'
Though she has her complete papers and lives in a society that works, she longs to go back to her native land if basic amenities are available and security guaranteed. Notwithstanding, that she was shot by armed robbers on her way to the airport when she visited in 2009, undaunted, Chika is set to replicate the services she render in Hamburg by opening a branch in Nigeria.
'Staying in Europe forever is not my dream. I have to encourage myself to go back home. Now that I have made it here, I am opening a restaurant in Surulere, Lagos this December. I have worked with Germans and I learnt a lot from them.
Though to an extent, I was impressed with what I saw. But I am still asking the Nigerian government to improve our economy especially in the area of light. We need to see. How can you work without light? If you are chased in the dark, how can you run or see? In Europe, I have been here for 12 years, there has never been a day when light went off. If they can give us light, we can fight for ourselves. We have the mind of coming back home but we are discouraged by the spate of things, no security.
Like in 2009, when I came home to celebrate with my family, on my way from the airport, I was attacked by armed robbers. I was even shot on my leg, still I have the mind to go back home to do something because God said it was not yet time.'
The popular notion among people at home about life in Europe as a land flowing with milk and honey according to Chika is a ruse. She however gave insight into the true picture of things especially with Africans.
'I left when I was 24 years old to suffer. I suffered a lot but now I have to stand on my feet. Now, I have my papers, I can travel anywhere in the world. I cannot wait for somebody to do it for me.
It is not easy believe me. When you come down here, you don't have a house to live, you don't have paper, you have to work hard and do a lot of sacrifice to get what you are looking for. What is keeping us and making us go on is determination. Some don't have papers, some don't have three square meal to eat. They are managing their lives. When they make small amount of money, they send home to their parents or family members to do something tangible and not to be mismanaged as most people back home do. Back home, you have family but here nobody. You are lonely and on your own. In addition, you have to contend with communication. You have to learn their language.
You can make it at home. You don't have to sell your car or property to come to Europe.'
While expressing gratitude to the German government for their understanding, beautiful Ugwunma however appealed for more understanding and assistance towards Africans.
'The government should pity us because we have been suffering from our country. We want to come out from that bondage. I am grateful to Germans because they made me what I am today. They opened my eyes and if not because of them, I would still be blind in Nigeria.'