Primaries: Ojo youths petition Tinubu, ACN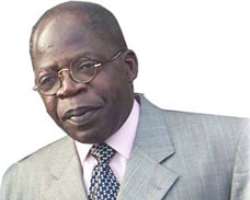 Following last Wednesday's Action Congress of Nigeria (ACN) primaries in Lagos, tension has enveloped Ojo Federal Constituency, as the Concerned Youth Forum (CYF), a socio-political group, has vowed to explore legal means to resist the imposition of Hon. Isiaka Toyin Suarau on the constituency.
In a petition jointly signed by the Chairman, Mr. Ajayi Olagoke and the Secretary, Samson Adele, the petitioners noted that the incumbent, Pastor Cornelius Ojelabi, remained the their choice for the Federal House of Representatives in the constituency.
According to the petitioners, ACN's chances of winning the forthcoming election with an unpopular candidate in the constituency was very remote.
'If we keep changing our representatives, irrespective of how well they performed, it is a clear indication that we will become a permanent back bencher in the hallowed chamber. This is indeed what we want to avoid,' the petition read in part.
Spokesman of the group, Adele, reiterated that Ojelabi in his first tenure brought dividends of democracy to the entire constituency, saying it would amount to a political blunder on the part of the party if the lawmaker would not be allowed to continue the good work he had started.
The Secretary gave an overview of some of the projects executed by the lawmaker in his first tenure as follows:
•Provision of 46 transformers to the rural areas in the constituency
•Free hernia surgical operations for over 500 patients
•Provision of monthly allowance ranging between N10,000 - N20,000 to widows, widowers, the aged and some unemployed youths in the area, amounting to over N2 million per month,
•Facilitated the provision of solar-powered street lights in various strategic locations within the constituency
•Provided blocks of classrooms in some over-populated primary schools within the constituency, as well as planting a new primary school in Igbo Elerin,
•Building of a computer centre and hospital as personal projects to the development of the constituency
•Facilitated the provision of solar-powered holes to several communities within the constituency.