Buhari is the best candidate for the job-Lagos CPC chairman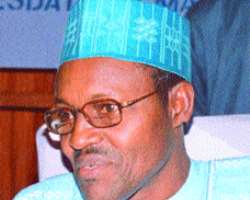 CPC in Lagos
The party took off in Lagos last January. It was registered in December 2009. So, the arrangement to move it to state level started in January last year. In Lagos here, we had our maiden meeting last February. And since then, we have kept the tempo.
But, if people say Lagos is predominantly Action Congress of Nigeria (ACN) state, I will say, that is by their own perception. ACN is a party that needs the likes of us to give them the run for their money. We have already penetrated into them.
We have made tremendous incursion into their ranks and files. On September 18, we had a bye-election. CPC took part in that election in two wards. One in Lagos Island and the other in Ikorodu. In Ikorodu, we came second while we came fourth in Lagos Island. So if you put this calculation into consideration, you will agree that we are moving fast in Lagos politics. If we could beat some other older parties to be very close to the ACN in Lagos, you can imagine what we would be capable of doing 2011 elections.
Our arrowhead, Buhari came to upturn corruption. Corruption is indiscipline. And with his War Against Indiscipline (WAI), things were coming to shape before his regime was disrupted. For some of us who know what Buhari stands for, we did not find it difficult locating ourselves. So we are back together to work together in Lagos. And that is why we are in CPC.
But when the public schools are more vibrant than the private ones, with more teachers and more equipment, nobody would tell anybody where his child should be. Now, we have a lot of other political parties on board. Members of Pregressive Peoples Alliance (PPA) are with us. Members of DPA are with us. And even some members of the ACN we are talking about are with us. And the list is endless.
Challenges
The only challenge we are having today is probably fund to make us visible the way it should be. People have known us and what we stand for in terms of integrity. But our publicity capacity is low. Reason being that CPC is not a money bag party. Any single kobo to be spent on that party has to be contributed by members. But it is our interest that is very important and that is why we are making the sacrifice.
And the rate by which our membership is growing can be said to be geometrical. That shows that some people still have conscience like me and other members of the party. It is a political party that is devoid of two cups of rice and a tin of salt and N10 to be a member. But it is never in doubt that Buhari, today, is the arrowhead of the party. When he pulled out of the ANPP, he formed the CPC. He is the arrowhead but he can be an arrowhead without being the presidential flagbearer.
However, it is not only in our domain here that names are attached to the parties. It is all over the country and even in overseas. What this party is selling is that man called Buhari, the man of integrity. The man that will not go into government to steal your money. The man who wants any child born, whether he is an indegene of Nigeria is educated. He wants the parents to feel happy living in Nigeria and sending their children to school.
There are so many things that have gone wrong here. The bourgeoisie, when they started the business of education, what they first did was to kill primary education. They allowed teachers to go on strike all the time. Within that period, they established their own nursery and primary Schools. Today, they have taken over secondary education. If you look at the WASCE and NECO results, you would discover that only those who passed through private schools that would pass. And gradually they are taking over the universities.
ASUU members are going on strike every time. Those people who are making money through education are making life difficult for you and me. How do we then rescue ourselves from them? That is why we need somebody like Buhari. He wont tell you not to do your business.
CPC and 2011
Electoral fortunes start with voters' registration. If we have a very thorough registration, electoral fortunes belong to you and me and that person that had been able to convince you during the campaign that he would deliver the dividends of democracy to the larger percentage of the populace. In Lagos State for instance, I was born in Lagos, grew up in Lagos, I do my business in Lagos and politick in Lagos. So, I know the problem of Lagos. We will definitely make an impact.