Trouble at the cinemas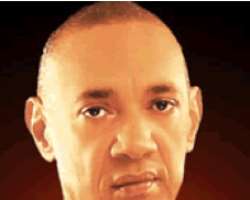 Ben Bruce
Nigerian film industry is currently embroiled in crisis following allegations of fraud, and arm twisting in some cinemas. Silverbird was reported to have fired its Abuja GM, Gibson, over 'financial impropriety'.
Gibson was said to have made some moves the entertainment firm considered improper and placed him under investigation.
Silverbird has since deployed the Lagos cinema manager, Taiwo to replace Gibson and to manage that of Port Harcourt.
Meanwhile many movie makers who in times past dealt with cinema houses are complaining and pointing accusing fingers at some cinema owners for being too high handed. They also accused them of arm-twisting and not being forthright with figures. They do not want to disclose their identities.
A female filmmaker that premiered her movie in two major cities in Nigeria and the UK was said to have been told that before her movie would be given a cinema slot, she must do another premiering at the cinema at a price, despite the fact that she did one in Lagos earlier.
She was given the bill and she paid and organized another premiering in Lagos though with a low turn-out because many she would have called already attended a premiering earlier. 'My brother, I really don't understand the sense in that other than the fact that the cinema house (name withheld) wants to make money. I had to pay another huge sum of money to them to premiere at their cinema', she said.
Another filmmaker whose film made over N22 million from the cinema accused the cinema of not honouring terms a contract. 'Our agreement includes vigorous promotion of the movie but we can all see that the movie was not well publicized via their advertisement channel. I did most of the publicity myself as they were busy hyping foreign movies'.
A major producer also accused a cinema in Lagos of unfair dealings as it pulled off his movie within two weeks and at a time it was the highest selling Nigerian movie at the cinemas. 'They yanked off my movie in two weeks just because I had a disagreement with them over an issue and as at that time the movie was grossing more than any other movie at the cinemas. You can verify this fact from other cinemas in Lagos, Abuja and Port Harcourt. They cannot divorce issues from personality', he said.
Now, Genesis Cinema is said to be jittery as the former MD, Kene Mkparu is about to throw the door of his new cinema, Film House open at Easter. The cinema which would be situated at Surulere and Ketu are undergoing serious works and should be completed soon all things been equal.
The management of the firm is worried that its experienced staff would resign enmass and team-up with Kene Mkparu since they were all working with him while he was in the UK.
Kene Mkparu has however said he hopes to raise his own team from scratch.