WHO'S BRINGING HOME GRAMMY: Femi Kuti, Lagbaja, Asa, Tuface, 9ice, Nneka OR ?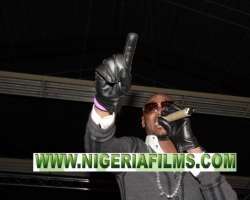 There are numerous music Awards all around the world, but the greatest of all is the Grammy. Grammy is an accolade by the national Academy of recording Arts and Sciences of the United States to recognize outstanding achievement in the music industry.
Every single artiste sole aim is to be a Grammy winner because it stands as evidence that your work have caught across the world and you are extremely good. Most times, we've heard Nigerian artistes consciously saying through their music or interview that they aiming for Grammy, but the basic truth is, are they genuinely ready to put in their best artistically and financially to make this long Awaited dreams come through. some great artistes like Femi Kuti, Lagbaja, Asa, Tuface, 9ice and Nneka to mention few has exhibited through some of their works that they are capable of making its happen but the big question is will it ever happen?
There are so many factors that need to be put into consideration to grab a Grammy nomination, firstly singles or albums must be released in the U.S.A, the quality of production must be on point, and lastly the sales and chart performance plays a vital role. All this put together in summation plays a key role to grab a Grammy.
The present Nigerian music industry, is it ripe to produce a Grammy winner? Are the artistes ready to go extra miles by recording a world class album, setting out an effective distribution in making their album top the chart globally, shooting music videos on celluloid and most importantly having the total package of an international music Act.
I believe we can do it if only we set our heart towards it.