'NIGERIA TO SUPPLY 22.76 PER CENT OF AFRICA'S OIL NEEDS BY 2015'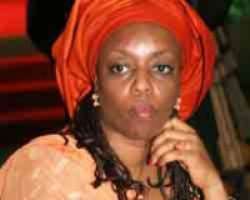 A LATEST report from Business Monitor International (BMI) has shown that Nigeria oil and gas sector will account for 8.97 per cent of African regional oil demand by 2015, while providing 22.76 per cent of supply.
Organisation of Petroleum Exporting Countries (OPEC) predicted an increase of one million barrels per day (bpd) in 2011, while it expects its member countries to pump about 40 per cent of the oil consumed every day worldwide.
Nigeria consumed approximately 280,000 bbpd of oil. The country has four refineries (Port Harcourt I and II, Warri, and Kaduna) with a combined capacity of around 500,000 bbpd.
The industry is also expected to average 3.90 million bpd in 2011 and then rise to around 4.40 million bpd by 2015.
According to BMI, from an estimated 10.52 million bpd in 2011, it is set to rise to 12.08 million bpd by 2015.
It added: 'Oil exports are growing steadily, because demand growth is lagging behind the pace of supply expansion. In 2001, the region was exporting an average of 4.87 million bpd. This total rose to an estimated 6.36 million bpd in 2010 and is forecast to reach 7.68 million bpd by 2015. Angola has the greatest production growth potential, with Nigerian exports set to climb if it can resolve recent quasipolitical issues'.
In terms of natural gas, the region in 2010 consumed an estimated 123.4 billion cubic metres (bcm), with demand of 175.9bcm forecast for 2015.
It added that production of an estimated 219.5bcm in 2010 should reach 322.6bcm in 2015, which implies net exports rising from an estimated 96bcm to 147bcm in 2015. It will have contributed 15.95 per cent to estimated 2010 regional gas production and, by 2015, will account for 18.29 per cent of supply'.
Nigerian real Gross Domestic Product (GDP) is assumed by BMI to rise by 7.5 per cent in 2010. We are forecasting average annual growth of 7.5 per cent in 2010-2015. We expect oil demand to rise from an estimated 288,000bpd in 2010 to 395,000bpd in 2015, representing six to seven per cent average yearly growth.
It stated that Nigerian National Petroleum Corporation (NNPC) accounts for more than 50 per cent of oil production and over 40 per cent of gas supply, but a large number of international oil company (IOC) partners contribute to a forecast rise in oil and liquids production from an estimated 2.34 million bpd in 2010 to 2.75 million bpd by 2015 – subject to fresh rebel attacks on infrastructure and OPEC quota policy. Gas production should reach 59bcm by 2015, up from an estimated 35bcm in 2010.
Consumption is expected to rise dramatically to around 26bcm by the end of the forecast period, allowing exports of no more than 33bcm. This threatens the country's liquefied natural gas (LNG) export business unless fresh supplies can be located and developed.
BMI forecasted an increase in Nigerian oil and gas liquids production of 49.6 per cent, with volumes rising steadily to 3.50 million bpd by the end of the 10-year forecast period. 'Oil consumption is set to increase by 96.6 per cent, with growth slowing to an assumed 7.5 per cent per annum towards the end of the period, we forecast and the country using 567,000bpd by 2020.
Gas production is expected to rise to 80bcm by the end of the period. With demand rising by 246 per cent between 2010 and 2020, export potential should increase to 35bcm, largely in the form of LNG.
According to the report, Nigeria now holds fifth place in BMI's composite Business Environment (BE) ratings table, which combines upstream and downstream scores.
BMI added: 'The country now shares third place with South Africa in our updated upstream Business Environment ratings. It may struggle to keep ahead of fifth-placed Angola over the medium term, as its West African rival has greater potential for advancement and is just one point behind.
"Nigeria's score benefits from its substantial oil and gas reserves, its oil and gas production growth outlook, and high reserves-to-production ratios (RPR). The competitive landscape features numerous non-state companies, and licensing terms are generally acceptable, although potentially under review. However, negative country risk factors undermine the hydrocarbons-specific strength'.
It added that Nigeria is in the upper half of the league table in BMI's downstream Business Environment ratings, with a few high scores but near-term progress further up the rankings unlikely. It is ranked fourth, ahead of Angola, thanks largely to poor country risk factors that undermine further a regulated and largely state controlled industry.