Olurin, Isiaka emerge PDP gubernatorial candidates in Ogun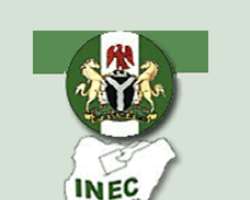 The trend of parallel primaries in Ogun State continued yesterday during the state gubernatorial primaries with former military governor, General Adetunji Olurin and the former Group Managing Director of the Gateway Holdings, Gboyega Nasir Isiaka emerging winners at two different venues.
It was a hectic day for the state Commissioner of Police, Mr. Musa Daura who shuttled between the two primaries, which held less than 300 metres away from each other to maintain security.
However, while the presence of both the Independent National Electoral Commission (INEC) and the (PDP) Electoral Panel were noticed at the venue where Isiaka emerged, such was conspicuously missing at the venue where Olurin was declared winner
The Chairman of the Electoral Panel, Col. Abdulmumini Aminu (retd) who led other members to conduct the primaries that produced Isiaka said he was not aware of any other primary in the state.
'I don't know of any other primary elsewhere than this one that I have been sent to come and conduct here,' he told journalists shortly after his arrival with other members of the panel which included Mr. Sam Bassey.
In his acceptance speech, Olurin promised to turn the state around if eventually he emerged the governor of the state during the forthcoming elections.
His words: 'The whole process was very transparent, orderly and quiet. All the delegates were responsible. This is transformation and all the party leaders were present in full force. This is a sign that something good is coming to Ogun State and we shall reposition the state. 'I have been given the ticket to represent our party in the forthcoming elections. What I can promise is that I will serve the people diligently and make sure that all promises given are fulfilled.
On his part, Isiaka said if voted into power by May, 2011, we would focus on four cardinal areas which will include economy, provision of quality social services, strengthening the people and the society and energizing government and polity.
'We will ensure quality social services by providing functional qualitative and affordable education to all citizens in line with internationally acceptable standard as encapsulated in the Millennium Development Goals (MDGs),' he promised.
Meanwhile a gubernatorial aspirant, Dr. Femi Majekodunmi withdrew from the race barely 24 hours to the primary.